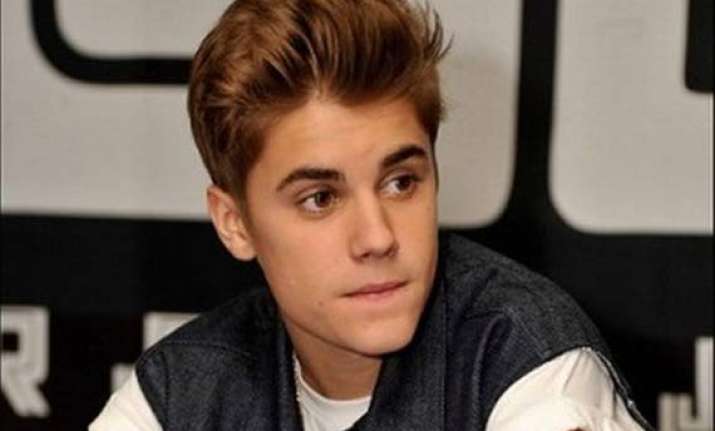 Los Angeles: Pop star Justin Bieber reportedly got into an altercation with a woman trying to take his picture at riding stables earlier this week.
The "Believe" hitmaker got into an altercation with Melinda Giel-Murray at Circle K Stables in Burbank, California Monday, just hours before he allegedly tried to take a woman's phone at a mini-golf course.
Melinda told TMZ she was at the stables with her horse when the 20-year-old star arrived to go riding, and as soon as she pulled out her camera, Bieber freaked out, reports contactmusic.com.
In video footage, he can be heard pointing out Melinda and saying: "...that b***h over there".
The rider went on to say four of the star's security guards surrounded her and tried to "intimidate" her, but she stood her ground and told them there was no law against her taking photographs.