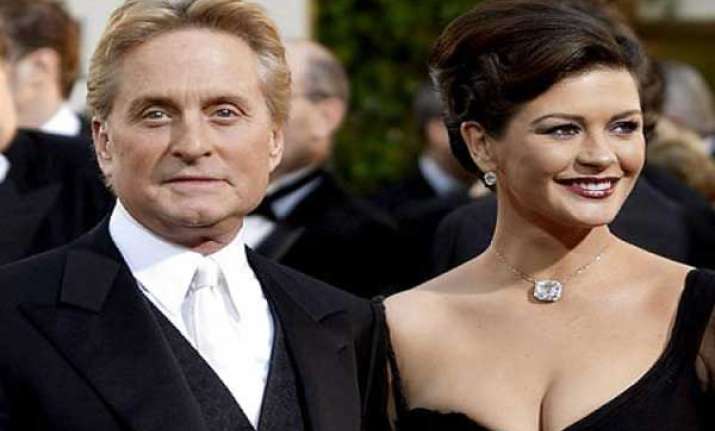 Los Angeles, Feb 22 : Star couple Michael Douglas and Catherine Zeta-Jones have rubbished rumours that they are on the verge of separation.
The couple, married for 12 years, were recently in news for seeking separation, secretly. However, their representatives have called it false news, reports mirror.co.uk.
"They have not split. The story is not true," said Douglas' spokesperson Allen Burry, while Zeta-Jones' representative Cece Yorke added separately: "That is absolutely not true."
The couple tied the knot in 2000 and have two children - Dylan Michael Douglas, 12 and Carys Zeta Douglas, 9.