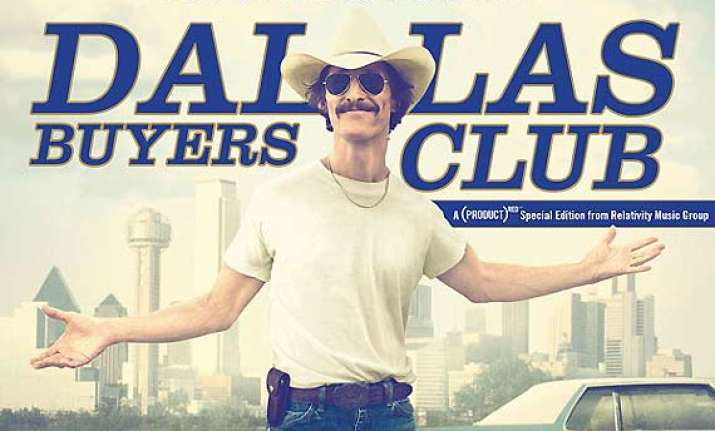 The direction is passionate, though formulaic with decent production values

Film:
"Dallas Buyers Club";
Cast:
Matthew McConaughey, Jennifer Garner, Jared Leto, Denis O'Hare, Steve Zahn, Michael O'Neill, Dallas Roberts, Griffin Dunne, Kevin Rankin, Donna Duplantier and Deneen Tyler;

Director:
Jean-Marc Vallee;
Rating: ***1/2
Unlike Director Dylan Mohan Gray's hard-hitting documentary, "Fire in the Blood", which was released in the Indian theaters last October, "Dallas Buyers Club" is a fascinating dramatization of the same subject.
It depicts how the medical profession, government and pharmaceutical giants in the US dragged their heels in promoting the expensive AZT and ignoring its toxic side effects and welfare of AIDS patients.
The film, written by Craig Borten and Melisa Wallack, was inspired by an article that appeared in The Dallas Morning News in 1992. It is a straight-up portrait of a man who figured out a way to cling to life, longer than anyone expected. It is a great human story of strength, acceptance and adversity.