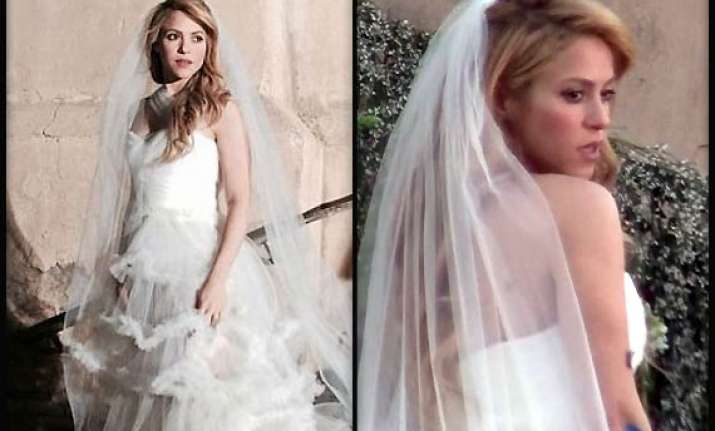 London: Pop star Shakira was seen in a wedding gown, but she is not tying the knot with her boyfriend Gerard Piqué. It's for her music album.
The bridal gown getup is for the nuptials taking place on her new music video shoot, reports Entertainment Weekly.
The singer was spotted on location in Barcelona putting the final touches on the video that will accompany her love song "Empire".