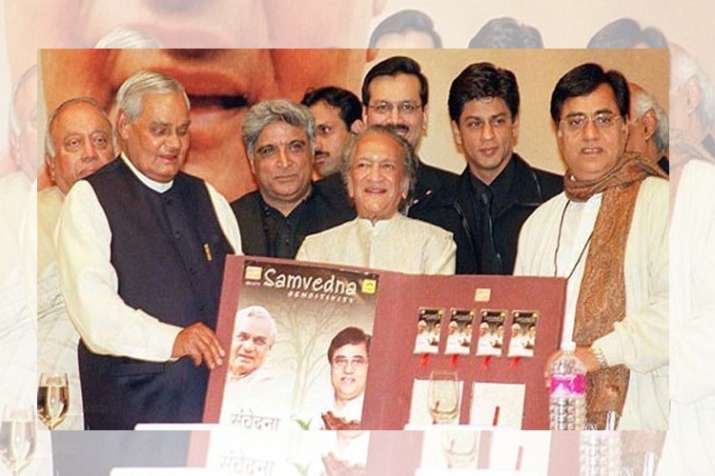 Former Prime Minister Atal Bihari Vajpayee, who took his last breath today, was a prolific poet and a natural writer. The respectable Indian politician, Atal ji will always be remembered for his unforgettable poems. A poem of the late former prime minister Atal Bihari Vajpayee was adapted into a music video and it also featured Bollywood actor Shah Rukh Khan. 
For the music video which was inspired from Atal Bihari Vajpayee's poem, personalities like Shah Rukh Khan, Amitabh Bachchan, Javed Akhtar, late Jagjit Singh and Yash Chopra collaborated.
The title of the music video was Kya Khoya Kya Paya. It was part of a music album titled Samvedna. The music video has poems from Atal Bihari Vajpayee's book named Meri Ikyavan Kavitaayein (My 51 Poems).
Watch the video here: