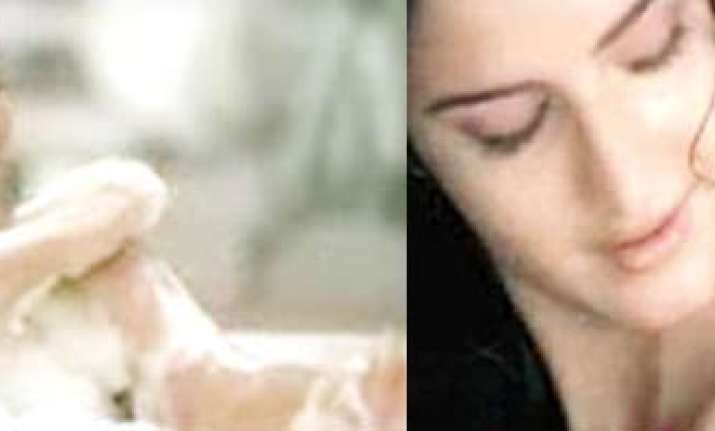 As Sonakshi  waits to do a Sheila in her forthcoming  film Joker, she  seems determined to show some oomph in the meanwhile.
Hot on the web are video clips of the actress working up a rich lather in her first television campaign for a brand of soap, reports Mumbai Mirror.
The video shot aesthetically and showing Sonakshi in many avatars including dressed in shorts and a bath robe is getting thousands of hits across networking sites.
But what is interesting is that Sonakshi has replaced reigning brand queen Katrina as the face of the product.
How does it feel? Says Sonakshi, "I'm glad to step into her lovely shoes."