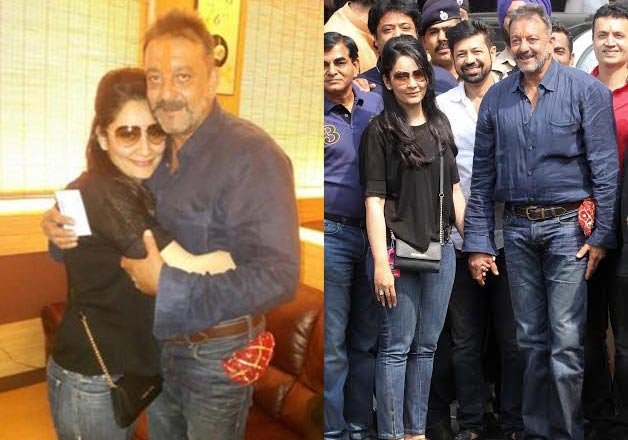 New Delhi: Bollywood actor Sanjay Dutt has walked out of prison today and has been on his toes since then. The actor, who was serving his sentence in Yerwada Jail after being convicted under Arms act, was received by his wife Manyata and director Raj Kumar Hirani post his release.
On reaching Mumbai, the Dutt couple went on to seek blessings at Siddhivinayak Temple.
While everyone was eagerly waiting for his release, Sanju baba's wife Manyata could not ask for more.
Sanjay had married Manyata in 2008 and since then the lady has stood strong with the 'Khalnayak' actor.
In fact, Sanjay Dutt himself confessed it while talking to the media post his release from jail, that it is Manyata who is the stronger of the two.
When Manyata was quizzed about her reaction on Sanjay's release, she got emotional.
The lady got teary-eyed and stated, "It is a very emotional moment. I will need some space and some time to come back to tone that he is back home. I don't know, he says that I have supported him, but everytime I would go to meet him, I had a lot of zillion tensions to narrate tot him to tell him this is what I am going through".
On the other hand, Sanjay Dutt stated that Manyata is his strength and the lady is not just his better half, but best half.
Sanjay and Manyata are the proud parents of two kids, son Shahraan and daughter Iqra.