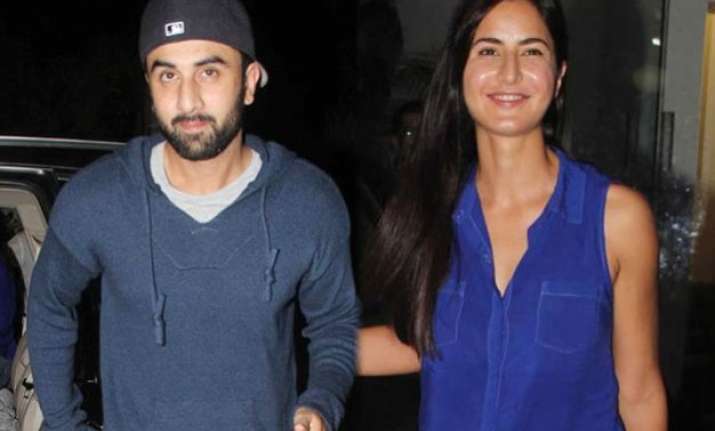 New Delhi: Ranbir Kapoor and Katrina Kaif recently made it to news when their kissing pic on Christmas Eve went viral on social media. While the couple never spoke of their relationship in public, the curiosity among people is getting high day after day.
Well, now we have some more scoop about the couple's latest 1 am hangout where they had to wait on road for good 10 minutes.
As per the report published on an entertainment website, Ranbir and Katrina were partying and after midnight they decided to land up at close friend Ayan Mukerji's home.
But little did they know that a little trouble was awaiting them ahead. Here's what happened.
According to a source quoted by entertainment portal, "Ranbir and Katrina left from their new Bandra apartment (where they live in together) to meet friend Ayan at his Khar residence around 1 am. Once the couple reached, they had to wait outside his house for almost ten minutes as Ayan was fast asleep."
Furthermore, even the security was not awake which made their wait longer, added the source.
"The entire situation turned out to be quite funny and weird for them, however Ranbir managed to get in touch with friend Ayan and they had a gala time together the entire night," he concluded.
Well! It seems the trio is enjoying their friendship too much these days. And next time if Ranbir and Katrina went missing after midnight, we know whom to contact to.