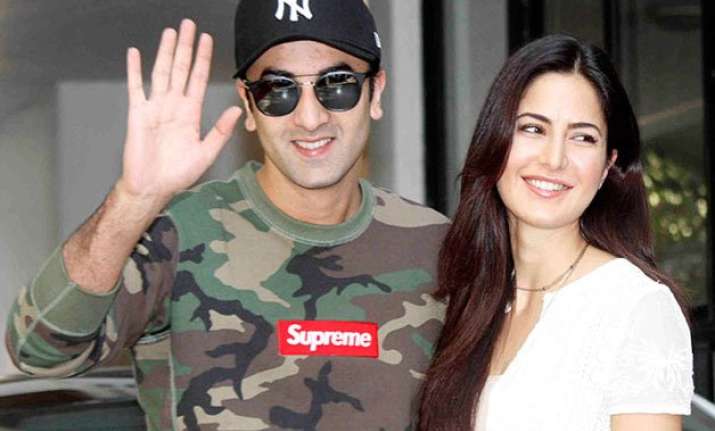 New Delhi: Bollywood actor Ranbir's Kapoor love affair with actress Katrina Kaif has always grabbed the eyeballs.
The much in love couple is often spotted hanging out together.
Infact, Katrina's recent presence at the Kapoor Khandaan's Christmas bash added fuel to the rumours about the actress being accepted by Ranbir's family.
On the other hand, there has been a buzz that the 'Bang Bang' is getting insecure about Ranbir's growing proximity with ex-flame Deepika Padukone. However, Kaif chose to stay mum on the reports.
But, Katrina recently raised the eyebrows when she revealed that she won't be celebrating Valentine's Day with beau Ranbir Kapoor.
But wait, before you think that this adorable couple is hitting for a break-up, here's the truth.
The diva is currently busy with her forthcoming movie 'Fitoor' which will hit the screens on February 12 and when she was quizzed about her Valentine's Day plan during the Fitoor trailer launch, Katrina chose to gave a smart reply.
She said, "I hope and I pray that we're all very happy and celebrating and have a wonderful reaction for the film".