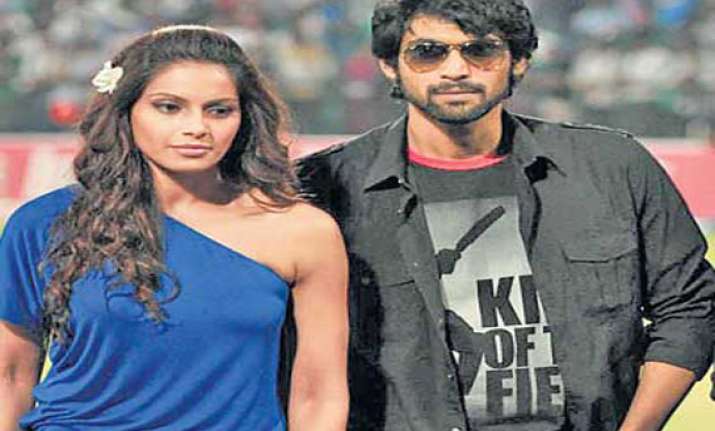 Mumbai, April 15 : Telugu actor Rana Daggubati suffered injury on Tuesday while shooting an action sequence  for the Telugu film Krishnam Vande Jagatgurum.
And, believe it or not, it was Bipasha Basu, his friend, who was pretty much concerned about Daggubati's health, says a media report.
This puts paid to the rumour that Bipasha Basu and Rana Daggubati  had fallen out, says the report. The two are very much in touch.
During the shoot, the actor was supposed to jump away from a bomb explosion but a minor mistiming left him with severe burns on his left arm. A few glass splinters also pierced Rana's arm.
As soon as Bipasha Basu learnt of the mishap, she expressed her concern and wished Rana to get well soon. "@RanaDaggubati "To fall is human,to bounce back is Rocky"!He He!Get well soon Big Guy!" Bipasha tweeted Rana.He replied: "@bipsluvurself :-)) bouncing back into action soon!!"
After the injury Rana completed his shots for the day and then paid a visit to a hospital. He will rest for a week and then resume shooting for Krishnam Vande Jagatgurum.
Rana Daggubati is also looking forward to his second Bollywood film Department.
He made his Bollywood debut in Dum Maaro Dum last year. He was paired with Bipasha in the film and their pairing sparked the rumour of a possible romance brewing between them. However, both of them have maintained that they are just good friends.