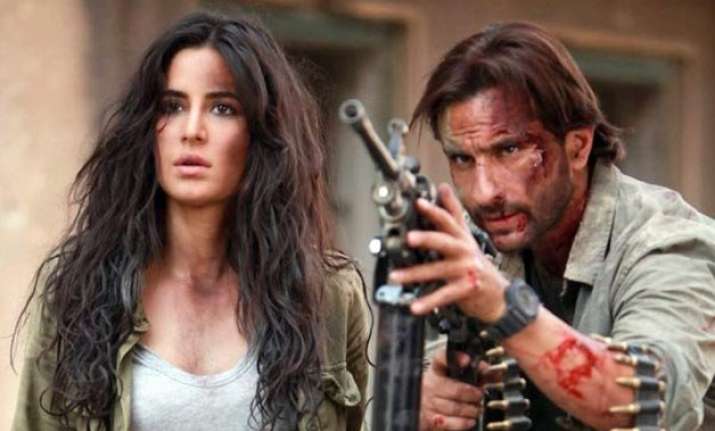 New Delhi: Kabir Khan last project Bajrangi Bhaijaan is still running jam-packed in theatres and his next movie's trailer is out.
"Phantom" starring Saif Ali Khan and Katrina Kaif is an adaptation of the book "Mumbai Avengers". The storyline revolves around the 26/11 terror attacks on Mumbai that shook the entire nation.
Completely contradicting Kabir Khan's Bajrangi Bhaijaan, which gave us hope for better relations between India and Pakistan, this one is just the opposite.
The trailer begins with visuals of the 26/11 attacks and officials trying to bring on-board a ruthless secret agent. Enter Daniyal aka Saif Ali Khan who is stuck in Chicago State Penitentiary.   
The film shows Hariz Saeed as a primary villain. Hariz Saeed has uncanny resemblance in name and looks with the Jama'at-ud-Da'wah chief Hafiz Saeed, the master mind behind 26/11.
A lot of gunfires, foreign locations, aggression, and bombs are what you can see in the trailer. Saif Ali Khan and Katrina Kaif play secret agents who are on a mission to kill the terror honchos in their homeland. The latter, however, brings her British accent with her.
The trailer ends with a note, "A story you wish were true" and with Saif Ali Khan pointing that America killed Osama in his home and they should do the same.
Here is the action packed trailer for you.