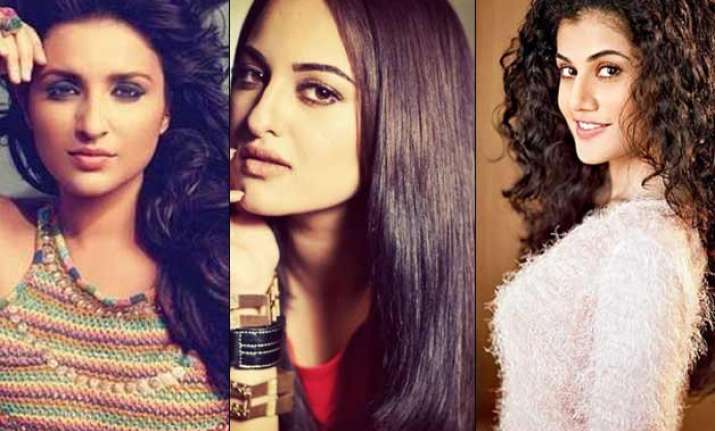 Mumbai: On Tuesday, when strong tremors jolted the nation, tinsel town stars like Parineeti Chopra and Sonakshi Sinha took to social media to share their panic moment, while Taapsee Pannu was sad to hear that the earthquake shook the Himalayan nation once again.
An earthquake measuring 7.1 on the Richter scale jolted Nepal on Tuesday. The epicentre was 68 km from Namche Bazar, northeast of Kathmandu.
The celebrities took to their micro-blogging website Twitter to share the news with their fans and followers.
Actress Tapsee Pannu wrote: "Noooo! Not Nepal again! It's so so saddening! Why this fury against that 1 country!!?".
Parineeti posted: "Ok what the F just felt another earthquake in Mumbai again!"
Actor Shahid Kapoor, who is currently shooting for his film 'Udta Punjab', shared: "Strong tremor here in Amritsar."
Hoping every one was fine, actress Sonakshi Sinha, who felt the quake too, wrote: "Omg, i just felt myself swaying a bit and got a msg that there's been an earthquake in Delhi!! Hoping all fine."
Composer Ehsaan Noorani tweeted: "God not another #earthquake this is really sad and scary."