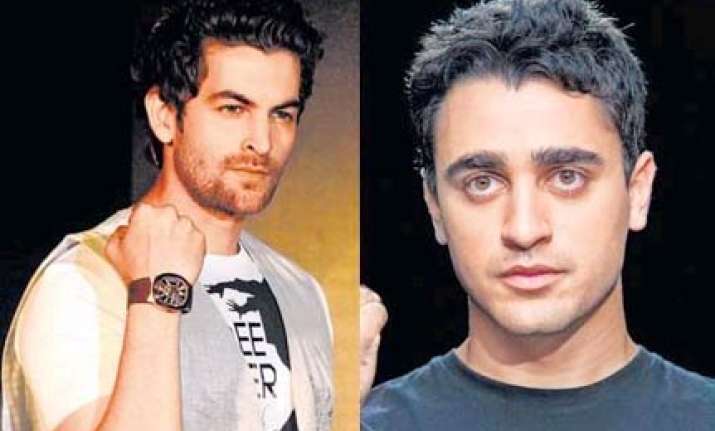 Sanjay Gadhvi's 7 Days In Paris starring Imran Khan and Katrina Kaif which had all but been shelved is all set to be revived this time with Neil Nitin Mukesh replacing Imran, says a media report.
Gadhvi and Neil have been in talks for a few months over a film. Says Neil, "We were supposed to do another movie together. And we had almost locked in the script. But then Sanjay gave me the script for 7 Days In Paris to read. And I said, 'My God! What a fabulous piece of writing!' Believe me; it's the most intensely romantic script I had ever read. I had to do it."
Dropping the idea for the other film, Gadhvi and Neil have decided to revive Gadhvi's almost-doomed project, the report says. What's more, Neil has asked Katrina, his buddy from the time they did New York to step back into the project. He didn't have any romantic scenes with Katrina in New York. He plans to make amends this time. Says Neil, "It is early to talk about who will be cast opposite me. But I'll say this much. The girl in 7 Days In Paris is perfect for Kat."
But Kat has already committed herself to three films this year -- Farah Khan's Tees Maar Khan, Tarun Mansukhani's Dostana 2 and Anurag Basu's film which leaves her little time to do anything else.
7 Days In Paris is the story of two strangers who meet and fall in love in Paris over a period of seven days. The film had earlier gone into advanced stages of pre-production with Imran Khan and Katrina. However that was during recession and the budget proved prohibitive.
Says Neil, "Paris is one of the most expensive cities in the world. But now, the recession is receding. We're trying to make the film financially feasible. 7 Days In Paris has to be made."