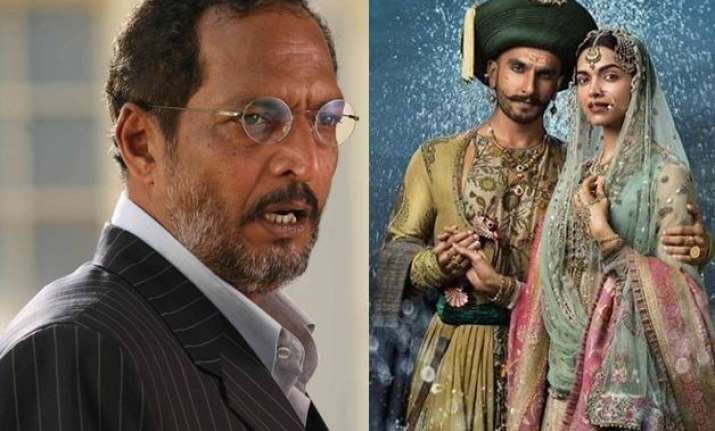 New Delhi: Filmmaker Sanjay Leela Bhansali's magnum opus 'Bajirao Mastani' is receiving a lot of appreciation ever since its release.
A periodical drama, starring Ranveer Singh, Deepika Padukone and Priyanka Chopra in the lead roles, the movie is doing wonders at the box office.
While the entire B-town is going gaga over 'Bajirao Mastani', there are people who are not happy with the movie.
We are talking about the veteran actor Nana Patekar who is quite miffed with Bhansali for distorting the historical facts.
Infact, Nana Patekar is even reported saying that he will never watch 'Bajirao Mastani'.
"I do not wish to watch this film. Because If I would made a film based on history, I would seen to it that I do not distort facts. Also, maza manat jo Bajirao ahe, to tasach rahu det. (I want to keep the image of original Bajirao in my imagination, intact", Nana said to a daily.
It is not the first time that the 'Welcome' actor had criticised 'Bajirao Mastani'. Earlier, there were reports that Nana Patekar had slammed the movie saying that the film is an insult to the great warrior Peshwa Bajirao and Marathi culture in general.
However, Nana had now denied the rumours saying he never uttered these words and that the reports are purely a fabricated piece of information.  
Nana Patekar is currently making to the news because of his latest release 'Natsamrat ​Asa Nat Hone Nahi', a 2016 release Marathi movie which has got the biggest opening weekend in Marathi cinema ever.