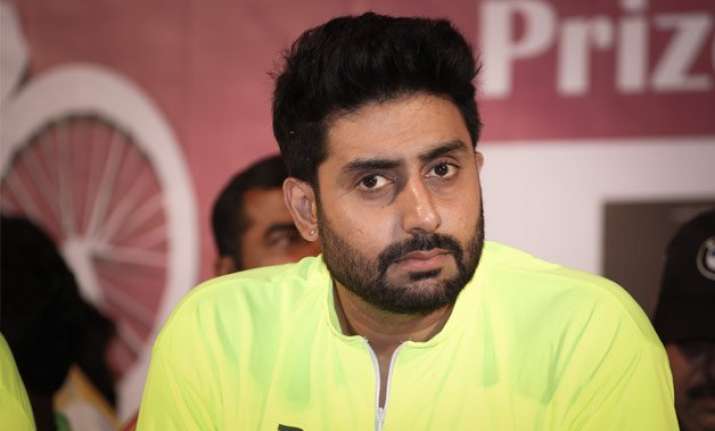 New Delhi: Every Friday, when a film is released on the box-office, either a star is born or some dreams are crushed. However, it is always better to take failure in your stride and be optimistic about the future.
And this is what Bollywood actor Abhishek Bachchan seems to be doing as he noted that it's tough for an actor to cope with a film not doing well at the box office.
However, there is always the other side of the coin too as Junior Bachchan revealed.
Abhishek Bachchan was reported saying, "It's true that people put a lot of money to make a film. But no actor goes there wanting to make an unsuccessful film. We make it with complete conviction and when we are told this is not good enough, it crushes us."
However, the actor also mentioned that if you give a flop film, people stop taking your calls and then it does not matter whose kid you are.
Abhishek also clarified that it takes immense strength to wake up the next morning and face the world, as it destroys you as a human being when your film goes flat at the box office. It is the worst feeling ever, he added.
Abhishek Bachchan, who prefers being careful while selecting films, will be seen in 'All Is Well' along with Asin, Rishi Kapoor and Supriya Pathak, which is slated to release on August 21, 2015.