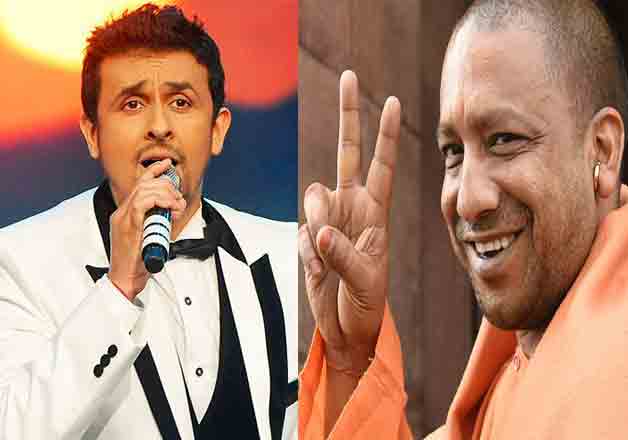 Singer Sonu Nigam, who recently performed at IIT-Kanpur's annual technological festival Techkriti, praised Uttar Pradesh CM Yogi Adityanath saying that it is good to see him showing interest in his own state. He added that Yogi's visits at offices and police stations will make people to work effortlessly.
The actor expressed his happiness on social media saying that he is liking the way new UP CM is managing the state. He added that though he is not linked with politics but as a common man he feels good that the CM is keeping such a close watch at his state and this will make people to work effortlessly.
He tweeted, "Traveling through Kanpur and Yogi Adityanath came to my mind. Quite refreshing to see someone showing some interest in his own State. Kudos."
The singer, who was suffering from severe throat infection was not well during the performance but he didn't disappoint his fans. He sang some wonderful songs making people crazy at the IIT-K grounds. People who gathered in large numbers also cheered their favourite their star.
Techkriti was the three days technical festival that had many fun ingredients.
Sonu Nigam has sung many wonderful tracks in the past and is currently judging the singing reality show 'Indian Idol' alongside Farah Khan and Anu Malik.