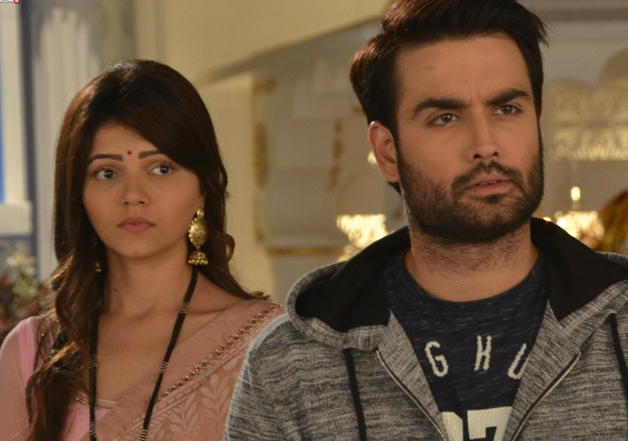 The plot line of TV show 'Shakti- Astitva Ke Ehsas Ki' is what sets it apart from other serials. In the soap, the protagonist Soumya is a transgender and this story line has kept viewers hooked to the show. Now, after going through a lot of twists and turns the makers have decided to reveal the new look of Soumya, the one in of a kinnar.
The show has been going through many twists and turns lately. In the last few episodes, viewers saw how Preeto (Kamya Panjabi) succeeded in throwing Soumya (Rubina Dilaik) out of the house. Preeto carefully schemed her plan in absence of Harman (Vivian D Sena).
Despite feeling cheated by Nimmi (Reena Kapoor), who hid the truth about Soumya, Harman developed a liking towards his wife Soumya. Viewers also saw how Harman became restless on Soumya's exit from the house. Though, Harman understood that society won't accept Soumya as his wife he cherished their friendship and wanted to bring her back to the house.
Now the daunting task that lies ahead of Harman is to find Soumya who has been taken away by Saya. Meanwhile, under Saya's guardianship Soumya has accepted her fate. She has been ripped off her saree and clothes and is made to wear a different kind of garb.
In the upcoming episodes viewers will see the kinnar avatar of Soumya. The journey of the meek Soumya from here is what will frame the story of the show.
Saumya ko mili ek nayi pehchaan, ek naya astitva! @VivianDsena01@RubiDilaik @ayubnasirkhan @iamkamyapunjabi #Shakti https://t.co/u0FEsLOY0U

— COLORS (@ColorsTV) September 7, 2016