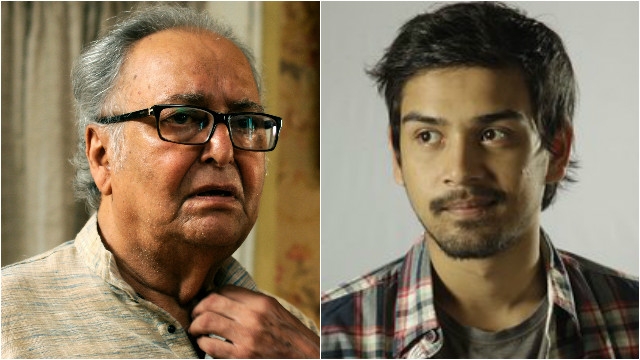 Actor Ronodeep Bose, the grandson of veteran actor Soumitra Chatterjee, underwent a major brain surgery and continues to remain on ventilation after getting severely injured in a bike accident on Friday, the hospital said.
Bose suffered a "massive" brain injury apart from other injuries in the accident near New Alipore area of south Kolkata and was in coma when he was brought to the hospital in the morning, it said.
"His coma score was four out of 15 during admission. Decompressive carniotomy was performed on him to release the pressure from brain swelling. He remains on ventilation. His condition is too unstable to assess all the bony injuries," said the medical bulletin released by Institute of Neurosciences Kolkata.
Police said Bose, 26 who was driving the bike with a pillion rider Joydeep Banerjee (24), somehow lost control of his two-wheeler and rammed it into the footpath at around 12.30 a.m. Both the riders suffered multiple injuries in the accident.
"The motorcyclist suffered multiple injuries, while the pillion rider suffered leg injuries in the accident," said a senior officer from Kolkata police.
"Bose was admitted to the emergency ward of Institute of Neurosciences in Kolkata and Banerjee, admitted to B.P. Poddar Hospital," he added.
(With IANS Inputs)