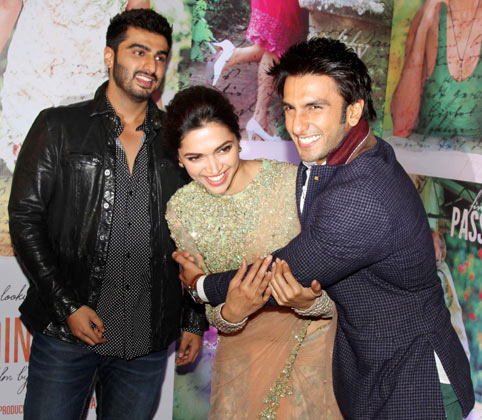 New Delhi: It was kind of obvious given the fan following of Bollywood's loved couple Ranveer Singh and Deepika Padukone, rumours about their wedding would soon fly off. And they did.
When recently Ranveer and Deepika reportedly went on a vacation to Austria together, tongues started wagging. It was reported that the parents of these two stars will accompany them to the trip to discuss their wedding details. But as it happens, most of the times the rumours were baseless.
Coming out in support of Ranveer and Deepika against these rumours, the former's close friend from Bollywood has something to say. Actor Arjun Kapoor during his talk with a leading channel said that it would be better if the two themselves told such news rather than the speculations.
When asked about the truth in these reports, Arjun said, "To be honest I don't know. I would have been able to say if I had the slightest idea about it. I cant speak about it because I don't know."
He then went on to add, "It is best if the people who are involved talk about it. How would you feel if people started talking about your personal life?"
And with this statement, Arjun has stood by his baba Ranveer.
The man himself Ranveer Singh put cold water on these reports during his latest interaction. When asked if he is marrying Deepika early next year he said, "Arey kya baat kar rahe ho yaar. Subah Subah neend bhi puri nahi hui hai. Ab aaya hu toh pata chalega."