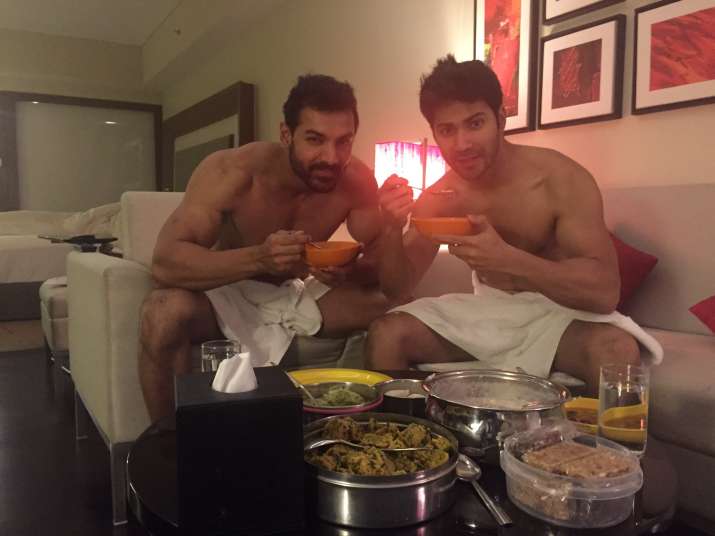 This morning, actors Varun Dhawan and John Abraham gave fans a moment that gave respiratory problems to many. The 'Dishoom' stars shared a drool-worthy picture of them having breakfast in nothing but towels, bringing many hearts to a halt.
And this is not the first incident when John and Varun came in one frame and started conversations about how awesome they look together. The two, who will be seen in Rohit Dhawan's 'Dishoom', are busy promoting their movie across all platforms and all everyone can talk about is their bro-mance.
In all public appearances, Varun and John can be seen sharing a lovely bond and it gets one to thinking if all of it is just for media attention or there's more to it.
Turns out there is! As it happens, every bit of the brotherly bond of Varun and John on display is true. So much so that the former is quite sad that once the movie releases they won't spend time together.
"We would love to work together again and will definitely look at another venture together,"
John said while speaking to a leading daily.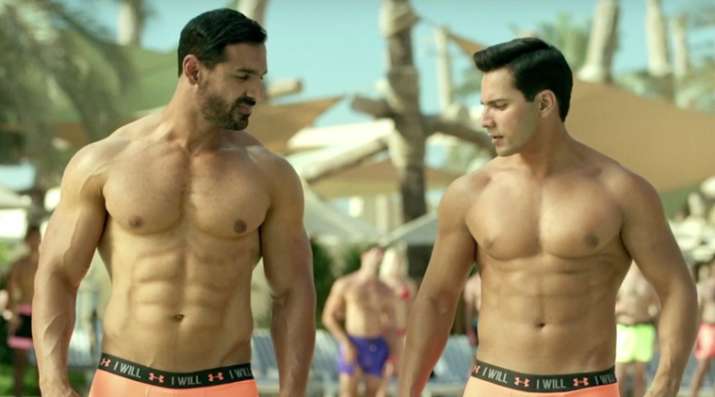 Speaking about the movie, they said that it is an action-adventure flick but both the characters are quite different. As evident from the trailer, Varun brings in the comic element to the narrative while John plays the no-nonsense guy.
"I am very angry and upset in the film as I am dumped by my girlfriend. She was cheating on me and Varun is seen enjoying all this. My heart is broken and Varun is having fun at this as he keeps telling people that I have been dumped,"
revealed John.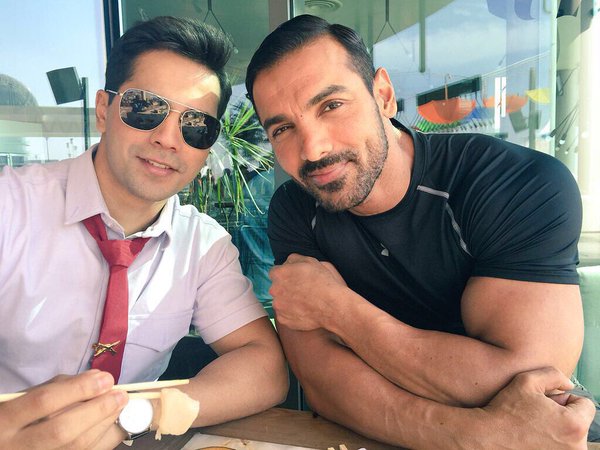 Now we know why John has the brooding expression stuck on his face most of the time in the trailer.
With Varun and John sharing such an amazing bond prior to the release, it will be worth seeing if the same attachment is reflected on silver screen or not. That will only be known on July 29, the day when the movie releases.