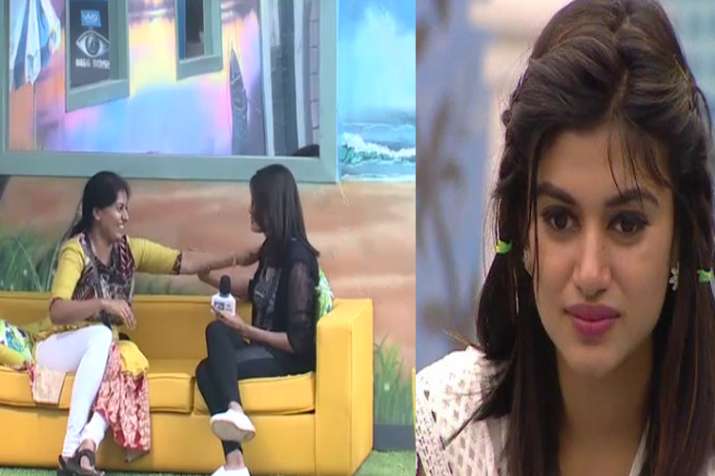 After host Kamal Haasan exposed the clip of Julie and Oviya Helen's conversation during the weekend episode, the show took a different turn. Julie asked for the support of housemates and kept on saying that the clip was unintentionally edited by the makers in Oviya's favour. Gayathri, who is not good friends with Oviya supported Julie and tried to convince contestants to ask for the unedited clip. Snehan has been elected as a captain for the second time. All the contestants were asked to nominate their fellow inmates and they were unaware that there will be no elimination this week.
Julie, Oviya and Aarav were nominated for eviction. While talking to Julie about the footage, Oviya lost her cool and asked her not to spoil her image by asking people that the edited footage was shown on the show. She went on to say that if she continues to lie then people will spit on her face after her eviction.
Oviya's fans will be happy to see the blossoming romance between Aarav and her. The actress cried in front of him talking about the tough time that she faced in the house. Bigg Boss gave a task to Oviya and Gayathri and both of them tried to sort out their differences.
Oviya broke down telling Gayathri that she really likes her and wants to be friends with her. She also requested her not to believe others and only trust her eyes.
With so many twists and turns, Bigg Boss Tamil is surely going to top the TRP charts.
Also read: Bigg Boss Tamil completes 1 month: Kamal Haasan, Oviya Helen emerge as top trends
For more entertainment updates, follow our Facebook page