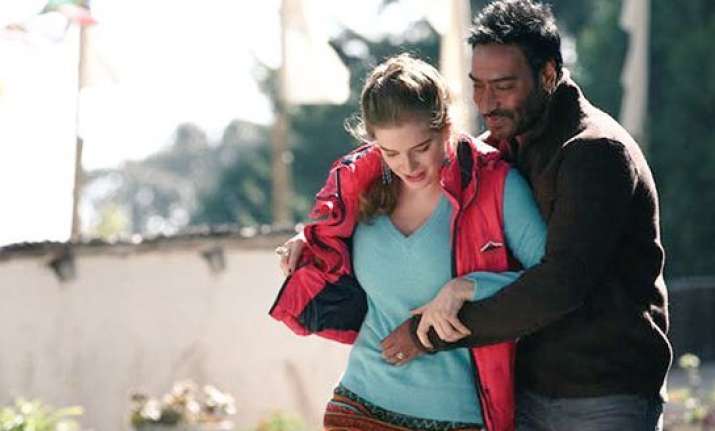 Actor Ajay Devgn's upcoming movie 'Shivaay' will see him kissing for the first time on silver screen. Media reports have it that Ajay will lock lips with Polish actress Erika Kaar in the romantic number 'Darkhaast', making it his first on screen kiss in a career spanning 25 years.
So, what took Ajay to open up for a kiss after more than two decades? Was he on a no-kissing policy? Well, as it turns out no such policy existed in the first place.
A report in a leading entertainment portal suggested that Ajay had no hard and fast rules as such that he wouldn't kiss on the silver screen. However, since the movie chronicles the love story of Shivaay and Olga, he thought a kiss was essential to bring the right emotions on the screen. It added that their love story is a tipping point in the plot of the movie.
Mentioning about the kiss, the report said that it has been aesthetically shot and will make cine buffs take notice of Ajay and Erika's romance.
Meanwhile you can check out a glimpse of the song:
A kiss by Ajay Devgn in his movie also speaks something about the Hindi film industry, that maybe it is growing up. Unlike earlier when a kiss was supposed to be a huge deal in Bollywood, the stereotypes are breaking with time. The involvement of stars like Shah Rukh Khan and now Ajay Devgn has undoubtedly made the breaking of old road to make way for new, easy.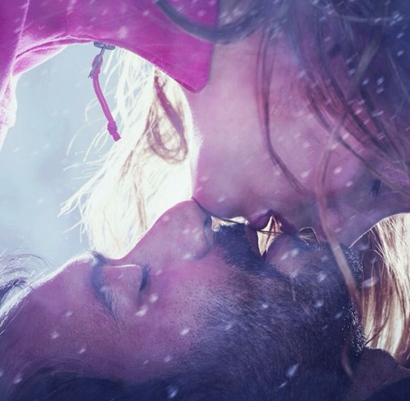 The aforementioned actors did not kiss on screen earlier, no matter how romantic a movie; but now they have given intimate shots. Shah Rukh kissed Katrina Kaif in 'Jab Tak Hai Jaan' which proved that cinema needs to change with time.
On a related note, the way kisses have been shown in posters of the upcoming movie 'Befikre' suggest that maybe locking lips is not seen as a taboo anymore.