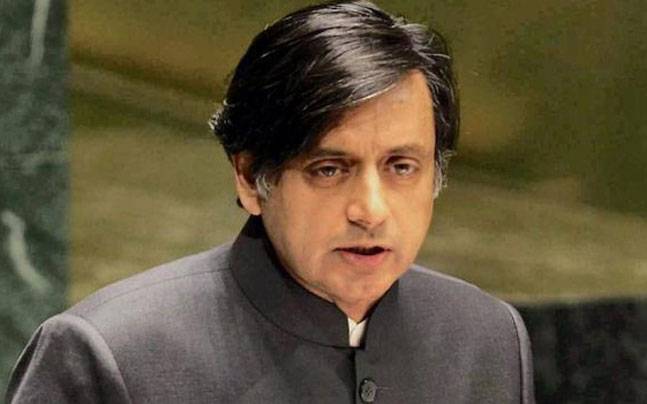 From being a diplomat at the United Nations to being one of India's most vocal politicians, Shashi Tharoor has had quite a journey. Be it his speech at the Oxford Union or the controversy surrounding his wife's death, the political leader-with-an-excellent-vocabulary rarely misses the headlines. Watch the video to know more about your neta.
Quick facts about Shashi Tharoor
Shashi Tharoor was born into an Indian expatriate family living in London. The family moved to India soon after his birth.
In 1978, he became the youngest recipient of PhD from the Fletcher School of Law and Diplomacy at a young age of 22.
The same year, Shashi Tharoor became the staff member in the Office of the United Nations High Commissioner of Refugees (UNHCR) in Geneva, Switzerland.
In 2007, Shashi Tharoor contested the elections for the general secretary of the United Nations where he finished second out of seven candidates -- only after South Korean Ban ki-Moon.
Shashi Tharoor began his political career in India in 2009 when he joined the Congress party and fought the Lok Sabha elections from his home state of Kerala.
He was appointed as the Union Minister of State in the Ministry of External Affairs during the second Manmohan Singh government.
He got a second stint at a Ministry position when in 2012 he was appointed in the Ministry of Human Resource Development.
His wife was found dead in a hotel room in 2014 shortly after accusing him of having an extra marital affair. Even though the autopsy showed the death to have been caused by drug overdose, it was later revealed that the body had various injuries.
Besides being an orator and an author, Shashi Tharoor is known for his proficiency in English language. His unmatched vocabulary can well be accredited for an ever-increasing list of his Twitter followers.
ALSO READ: Lok Sabha Elections 2019 Live Updates | I would be addressing campaign rallies in Amroha, Saharanpur and Dehradun today: PM Modi