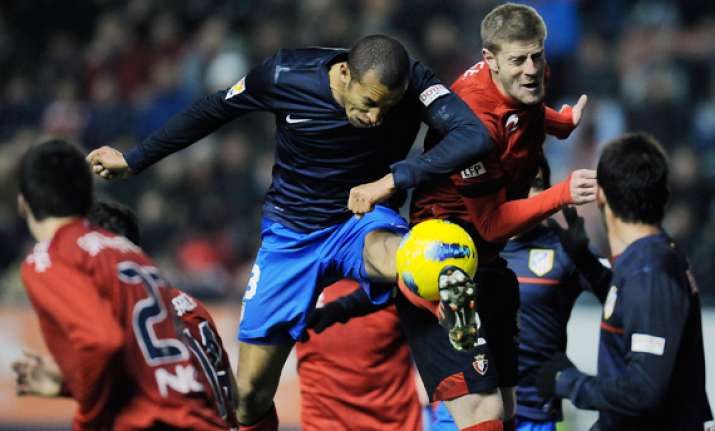 Pamplona, Spain, Jan 31: Diego Godin's goal and keeper Thibaut Courtois' saves guided Atletico Madrid to a 1-0 win at Osasuna on Monday and a third straight victory under new coach Diego Simeone.

Godin met Koke's 40th-minute corner to head Atletico into the lead, and Courtois made some vital saves to deny Raul Garcia and Dejan Lekic with headers from point-blank range.

Atletico finished January unbeaten in four matches, with Simeone's arrival sparking a bid to qualify for next season's Champions League. Atletico and Athletic Bilbao are two points off fourth place.

Real Madrid's 3-1 victory over last-place Zaragoza on Saturday stretched its lead to seven points over defending champion Barcelona, which drew 0-0 at Villarreal.