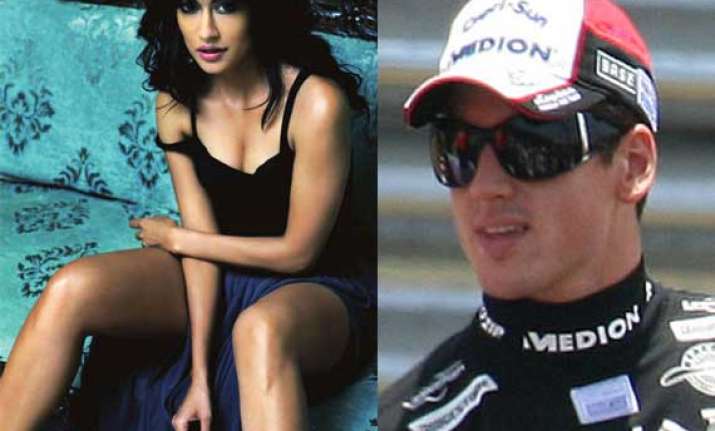 New Delhi: Cricket and Hindi movies are known as the ultimate passions of Indians but for F1 racers Adrian Sutil and Paul di Resta who  race for Indian F1 team Force India, it's the Bollywood or to be more specific, its Heroin Chtrangda Singh is the one who personifies Indian beauty.
Talking about their favorite bollywood actors, Sutil said, " I have met Shahrukh Khan, would love to meet Aishwarya Ray because she is a big name in Europe but meeting  Chitrangda during a shoot was amazing.
"She (Chtrangda) is the one Indian film star I love the most. She is beautiful, she personifies indain beauty," added Sutil.
Both want to explore India, particularly old manumants. Resta would love to see India gate if he gets a chance from their busy schedule.