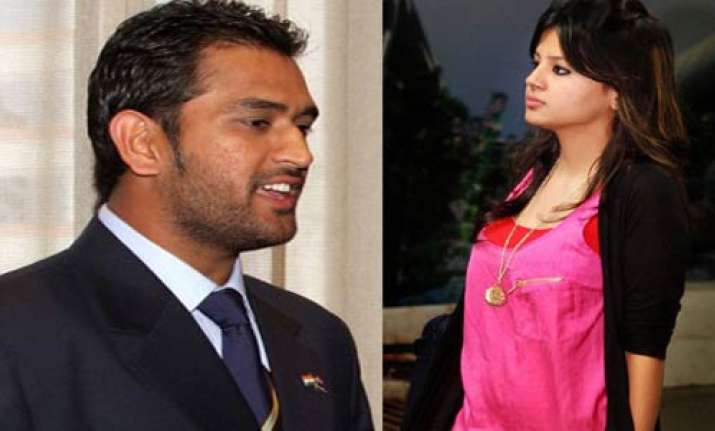 Meerut, Apr 12; Team India captain Mahendra Singh Dhoni and his wife Sakshi visited the SS cricket bat factory on Mawan Road here on Monday evening and purchased five bats from the owner, sources said.
 
Dhoni believes that the SS ten bat that he used in the World Cup Final to smash 91 runs not out to help India win the trophy was a lucky one for him."Yaar, tere  bat ne toh kamaal kar diya", said Dhoni as he hugged the  SS company owner Jatin Sarin, an old friend of his.
 
Sakshi also descrbed the Meerut bat as lucky and persuaded her husband to buy more such bats.Sarin got a phone call at midday from Dhoni asking him to keep five bats similar to the one used in the World Cup final ready, and the former immediately asked his staff to assemble the bats ready.
 
Suresh Raina, who was accompanying the First couple of Indian cricket, also tried out some bats but did not purchase any.Later Dhoni and his wife left for Chandigarh.