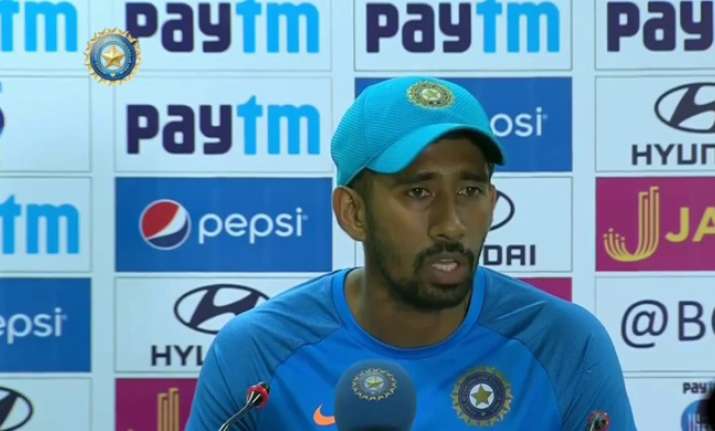 Bengal were dealt a big blow before the start of their Ranji Trophy semi-final against Delhi with senior player Wriddhiman Saha pulling out due to ill health. It was learnt that Wriddhiman, who trained with the team yesterday, suddenly felt feverish around midnight. 
"In the early morning, he told the team physio that he was running temperature and had severe body ache. Since he was not feeling well, we did not take a chance," a member of the support staff said after the day's play ended. 
However, Wriddhiman accompanied the team at the ground and was present for the entire day. 
When asked if he will be returning back to Kolkata since he is not playing, Wriddhiman said: "I have not decided yet. Let's see what happens." 
With 10 days to go before India departs for South Africa for the Test series, Wriddhiman is expecting to recover well in time for the series. 
CAB president Sourav Ganguly had personally written to BCCI president Amitabh Chaudhary to allow Wriddhiman and Shami to be released. 
Accordingly,  the BCCI also allowed other Test specialists for the game. 
While Ishant Sharma is not playing complaining of a sore ankle, Umesh Yadav joined the team late evening and is playing the other semi-final for Vidarbha against Karnataka.
(With PTI Inputs)