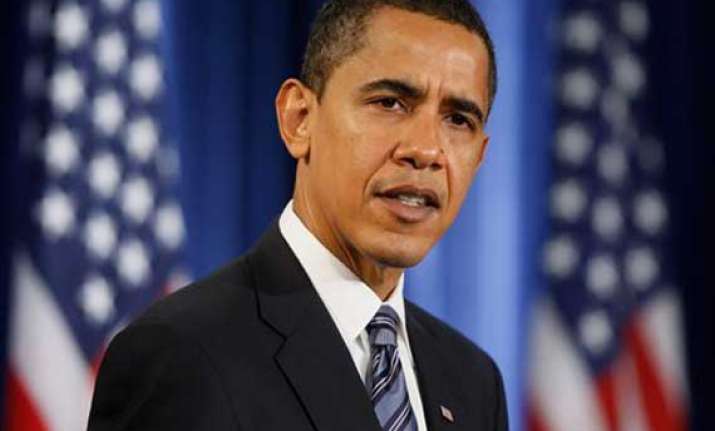 Kuala Lumpur/Perth: US President Barack Obama today promised fresh support to Malaysia in tracking down the plane missing for past 50 days even as a robotic mini-submarine failed to locate any wreckage despite scouring about 95 per cent of the search area in Indian Ocean.  
Acting Transport Minister Hishammuddin Hussein, leading Malaysia's efforts to determine the fate of the Malaysia Airlines Flight MH370 that disappeared on March 8 with 239 people on board, said he spoke to Obama briefly after he arrived here for an official visit.
"He said he knows it is a tough, long, road ahead. We'll work together. There is always support," Hishammuddin said, adding: "I'm very happy to hear (this) because it is a long journey."
Obama, who flew into Malaysia on his three-day visit, was welcomed by King Abdul Halim Mu'adzam Shah and Prime Minister Najib Razak.
Malaysia is the third leg of Obama's four-nation tour of Asia that has taken him to Japan and South Korea, and he will end his trip with a visit to the Philippines on Monday.  The Beijing-bound Boeing 777-200 with 239 people onboard, including five Indians veered off from its route after taking off from Kuala Lumpur.
The mystery of the missing plane has continued to baffle aviation and security authorities who have so far failed to trace the aircraft despite deploying hi-technology radar and other gadgets.