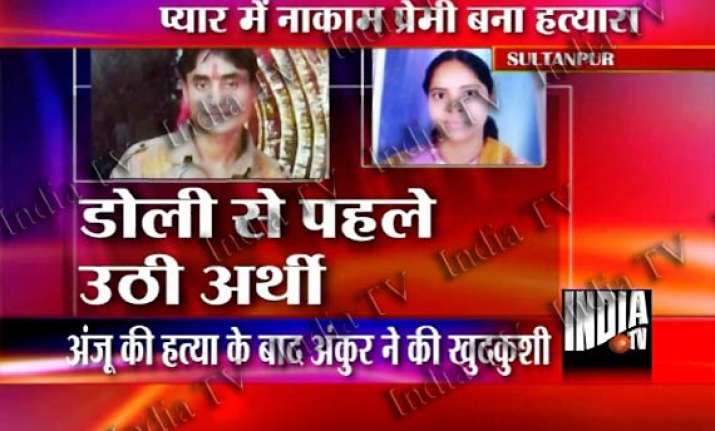 Sultanpur, UP, May 18: In a case of blind rage, a jilted lover  in a village near  Dhanpatganj, shot dead the girl he wanted to marry and then shot himself dead on Tuesday.
Ankur Pandey was in love with Anju Mishra of Baghajpur, but the latter was to marry her maternal uncle's son on Thursday.
In a fit of rage, Ankur carrying sweets and a countrymade pistol went to the Mishra's house and first fired at her father Amarnath Mishra. The father ducked, and the Ankur went inside the kitchen and fired at Anju.
Anju was taken in a critical condition to the block hospital, where there was no doctor. She was taken to Sultanpur hospital where she succumbed to injuries.
Meanwhile, Ankur went near a mobile tower and shot himself dead.
SP Sultanpur Govind Agarwal described this as a case of unrequited loved. He said, the case would be treated as closed as the murdered has committed suicide.