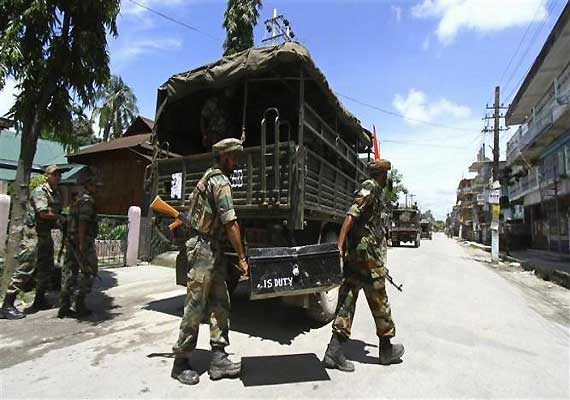 Guwahati/Kajalpur, Aug 25: Five persons were killed in fresh violence in lower Assam's Chirang district today taking the toll to 85 since ethnic trouble erupted last month. 
The five were stabbed to death at around 5:30 pm at Chaoudharipara at Bijni in the district, Assam IGP (Law and Order) L R Bishnoi told PTI.
Additional security forces were rushed to the spot and the area sealed, Bishnoi said.
The attacks came on a day when Karnataka Deputy Chief Minister R Ashoka urged Northeast professionals and students, who had fled the southern state, to return and assured protection and job guarantee.
Ashoka, on a three-day tour of the north east, said "There has been no major incident of violence in Karnataka.  There have only been a few verbal threats.  
"Today I met many students and professionals here who have fled from Bangalore. I assured them of all protection," he said.
Asked about their reaction, Ashoka said, "I am sure they will return. We are one nation and all of us are Indians."
Ashoka, who met Assam Chief Minister Tarun Gogoi and briefed him about the steps taken by his government, said he was told that the state government was in touch with the railways and special train services arranged from Guwahati from Septemeber 1 to take back those who had fled.  
There are around 3.5 lakh northeast people in Karnataka, of whom 2.5 lakh resided in Bangalore.  
According to Karnataka government figures, a total of 34,627 persons left for their home states during the recent exodus.