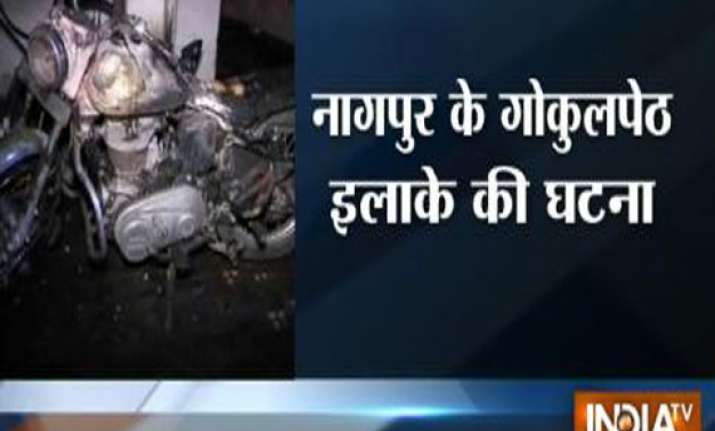 Nagpur: Fire in the parking area of a building claimed 5 lives in Nagpur on Thursday night.
All the five persons got burnt alive in a lift.
The deceased were identified as Salila Siriya (65), daughter Shruti Mali (30), granddaughter Shahana (2), Ragini Siriya (32) and Nirosh Siriya (3).
The mishap happened when three women and two children of the Siriya family in the ill-fated Ajinkya Plaza building in the Gokulpeth area of the city decided to use lift to get down to the ground floor after fire broke out in the parking area of the building.
The lift apparently didn't open after reaching the ground floor, leading to the tragedy, Fire Brigade sources said.
The Fire Brigade later controlled the fire and rest of the residents were stated to be safe as they decided to get on to the neighbouring building from the terrace side.
Reason for the fire is suspected to be a two-wheeler which is believed to have caught fire first.