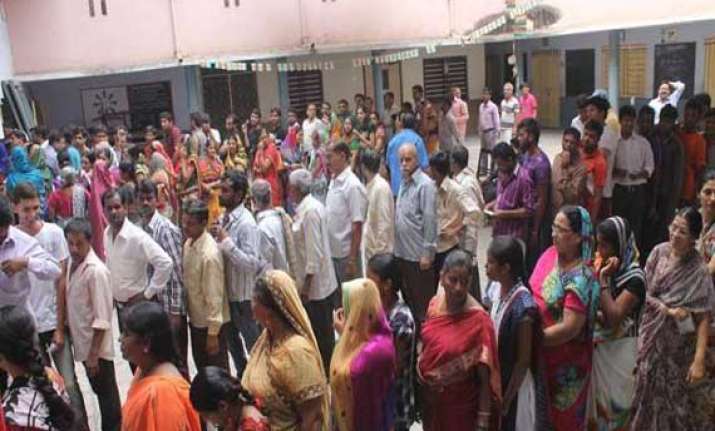 Hyderabad: About 80 percent of 36.76 million voters cast their votes to choose their representatives from 25 Lok Sabha and 175 assembly seats in Andhra Pradesh's Seemandhra region where high turnout and sporadic clashes marked Wednesday's balloting.
Around 20 people were injured in clashes between activists of rival parties.
Chief Electoral Officer Bhanwarlal said 77 percent polling was recorded till 6 p.m. but those standing in queues were allowed to vote even after the deadline. He told reporters here Wednesday night that the reports from the district collectors suggest that the polling may touch 80 percent. The final turnout figures are expected late in the night or Thursday.
Guntur district recorded 83 percent polling while the lowest turnout of 73 percent was registered in Visakhapatnam district.
Telangana, which went to polls in the first phase on April 30, had recorded 70.85 percent polling.