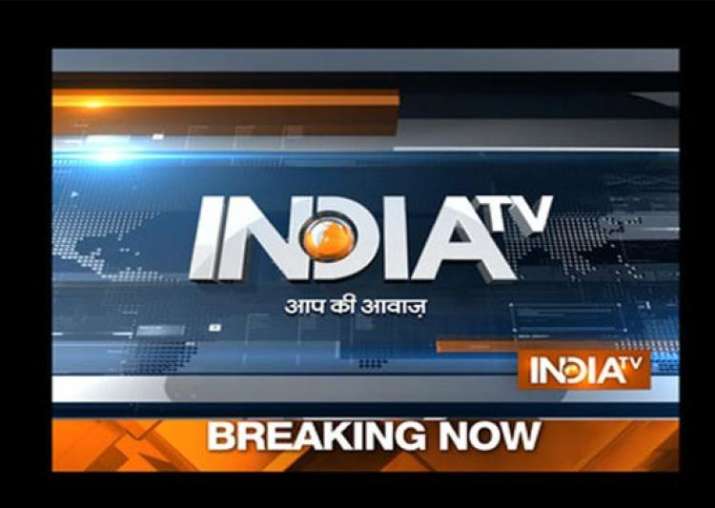 National News-
PM Modi lauds armed forces, says 'Army doesn't speak, it acts'
Prime Minister Narendra Modi today made a veiled reference to the surgical strikes carried out by the Indian Army and congratulated the forces for their valour and courage.  
'Office of profit' row: 27 more AAP MLAs in trouble as President asks EC to initiate probe against them 
There is more bad news for the Aam Aadmi Party (AAP) in the 'office of profit' row. President Pranab Mukherjee today asked the Election Commission (EC) to initiate probe against 27 more MLAs for allegedly holding 'office of profit' in violation of the existing provisions. 
BRICS Summit 2016: Honoured to welcome President Putin, says PM Modi; crucial talks with China on cards 
Prime Minister Narendra Modi on Friday asserted that India is delighted to host the 8th BRICS Summit followed by a first-ever BRICS-BIMSTEC Outreach Summit in Goa, adding that he is optimistic that these summits will strengthen bilateral ties among the participants.
Mulayam Singh Yadav rebuffs Akhilesh's candidature as CM, says name to be declared after elections
With the family feud within the Yadav family acquiring new proportions with each passing day, Samajwadi Party President Mulayam Singh Yadav today said the Chief Minister will only be appointed by the legislative party after the UP polls.
MHA signals soft approach, says no plan to ban Pakistan artists from working in India
Amid growing clamour for a ban on dealings with Pakistan, especially in the fields of art and cinema after the Uri attacks, the Ministry of Home Affairs today said that they were not considering a ban on artists from the neighbouring country, adding that the ministry will not stop issuing work visas to them.
International News-
Will continue to block India's efforts to ban Masood Azhar, NSG bid until consensus: China
China today said that it will continue to oppose India's bid to join Nuclear Suppliers Group (NSG) and also block its move to get Jaish-e-Mohammed (JeM) chief Masood Azhar designated as a terrorist by the United Nations until a consensus emerged.
Pak DGMO confirms it has Indian soldier Chandu Babulal Chavan in its custody
Two weeks after Indian soldier Chandu Babulal Chavan who was reported to have inadvertently crossed over to the other side of the Line of Control (LoC), the Pakistan army has confirmed that the 22-year-old is in their custody.
We are frustrated with Pakistan, says Bangladesh PM Sheikh Hasina
Bangladesh Prime Minister Sheikh Hasina has said that many countries, which are part of South Asian Association for Regional Cooperation (SAARC), are frustrated with Pakistan over its policy of exporting terror and that's why they pulled out of Islamabad summit.  
Business News-
Discontinuation of Galaxy Note 7 will cost another Rs 20K crore: Samsung
Samsung Electronics, who recently recalled its ambitious Galaxy Note 7 device, today said that the discontinuation of the handset would cost the company about $3 billion (Rs 20K crore approx) during the current and next quarters.
Lack of reforms created huge NPAs in infra, power sectors: Arun Jaitley
Finance Minister Arun Jaitley has blamed the successive governments' inability to bring in reforms in the infrastructure and power sectors for the rising non-performing assets in the core segments.
GST rate on polluting items might be higher, says Arun Jaitley
In the imminent GST regime, the levy on the environmentally hostile products will be "unmistakable" from others to help reserves for atmosphere financing, said Finance Minister Arun Jaitley on Friday.
Entertainment News-
VIDEO: Priyanka Chopra lauds Michelle Obama's campaign speech slamming Trump's remarks over women
First lady Michelle Obama on Thursday was appreciated by one and all on Twitter for delivering a very powerful and rousing speech at a campaign rally in New Hampshire for Democratic nominee Hillary Clinton.
After seven years of marriage, Kapil Sharma's onscreen 'bua' Upasana Singh heads for divorce!
Upasana Singh aka 'bua' of Kapil Sharma's comedy show is all set to divorce her husband, TV actor Neeraj Bharadwaj.
Ban on 'Ae Dil Hai Mushkil': What it means for 'Shivaay' and how much KJo might lose
The Cinema Owners Exhibitors Association of India (COEAI) today announced that they will not screen any movie starring Pakistani actors. This biggest affect that this decision will have is on the Karan Johar's directorial 'Ae Dil Hai Mushkil' which features Pakistani actor Fawad Khan in a pivotal role. The movie is only two weeks away from release and this is going to be a huge setback for it.
Sports News-
India need to win ODI series vs NZ 4-1 to claim No 3 spot in rankings
Team India will have to win the upcoming ODI series against New Zealand by at least a 4-1 margin to claim number 3 spot in the ICC ODI team rankings.
Ranji Trophy: Yuvraj Singh silences critics with unbeaten 164 as Punjab post record 347 on Day 1
Yuvraj Singh's match-defining knock of an unbeaten 164 hammered Madhya Pradesh to submission as Punjab posted a record 347 for 3 on the first day of a Ranji Trophy encounter on Thursday.
As 'comeback man' Gautam Gambhir turns 35 today, 8 interesting facts about him
The year 2016 is a make or break for Gautam Gambhir. Expectations are running high as the left-handed batsman marks a return to the Indian Test squad after a gap of over two years to replace injured opener KL Rahul.