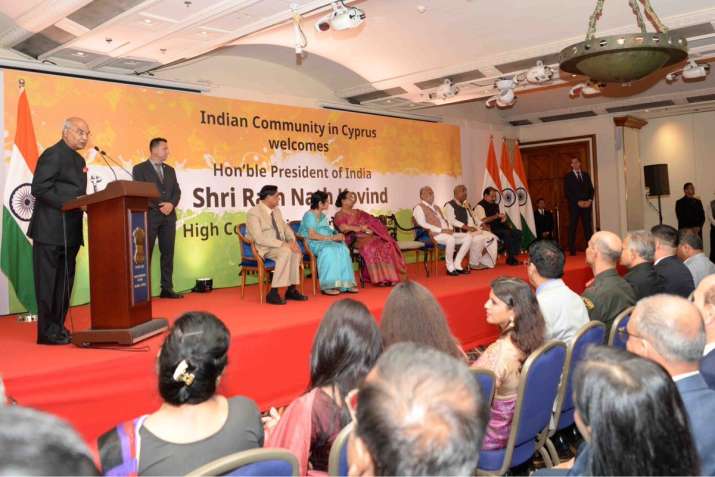 For strengthening people-to-people relations between the two nations, President Ram Nath Kovind praised the Indian community in Cyprus.
The President while addressing the Indian Community here, said, "India is proud of its diaspora and their achievements. They are true cultural ambassadors of India and will deepen our ties with Cyprus." 
On Sunday, Kovind arrived in Cyprus on the first leg of his three-nation visit to Europe. The aim of the visit is to continue India's high-level engagements with European countries. In addition to Cyprus, Kovind will also visit Bulgaria and the Czech Republic.
At the Larnaca International Airport, the President and his wife were received by Georgios Lakkotrypis, Cyprus' Minister of Energy, Commerce, Industry and Tourism.  
"Happy to begin my visit to Cyprus, one of our closest and most steadfast partners in the international community. My delegation and I bring warm and friendly currents from the Indian Ocean to the waters of the Mediterranean. Looking forward to a productive visit," Kovind tweeted.
This is Kovind's first overseas state visit in the second year of his presidency.