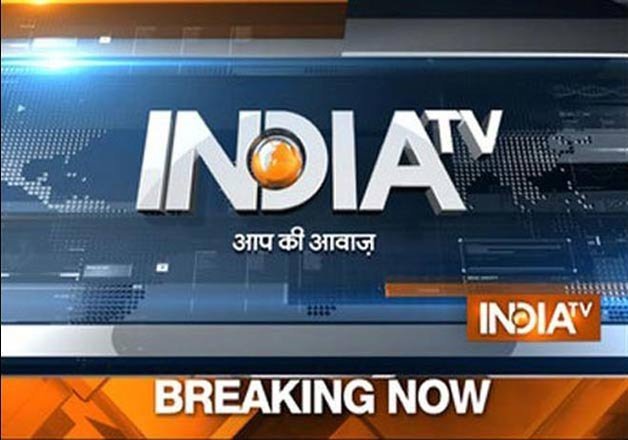 National News
Three jawans martyred in Kupwara, body of one soldier mutilated; Army warns of 'heavy retribution'
In the second such barbaric incident following the Indian Army's surgical strikes targeting terror launch pads in Pakistan occupied Kashmir, three jawans were martyred today during an encounter along the Line of Control (LoC) with militants in Machhal Sector of Kupwara district in Jammu and Kashmir.
Demonetisation just the beginning of our fight against black money, says PM Modi
Prime Minister Narendra Modi today strongly defended the government's decision to demonetise high-value currency notes, saying this was 'just the beginning' of the government's fight against black money. "Demonetisation is not the end but the beginning of our deep and continuous struggle against black money," he told BJP MPs at the party's Parliamentary Board.
SC dismisses Kejriwal's plea to drop criminal defamation case by Jaitley
The Supreme Court today dismissed Arvind Kejriwal's plea seeking a stay on trial court proceedings in a criminal defamation case filed against him by Finance Minister Arun Jaitley. Kejriwal had asked the court to suspend the criminal defamation case filed by the Finance Minister. He contended before the apex court that the proceedings before a trial court should be stayed since a civil suit was already pending before the Delhi High Court and both could not proceed simultaneously.
In MP, Assam bypoll wins, BJP sees people's support for PM Modi on demonetisation
The Bharatiya Janata Party has dubbed its victory in by-elections in Assam and Madhya Pradesh as a signal of the people's support for PM Narendra Modi's radical note ban decision. Union Minister Ananth Kumar today said that the BJP's performance in by-elections in Assam and Madhya Pradesh shows people are happy with PM Modi's decision to ban Rs 500 and Rs 1,000 notes.
Kanpur train tragedy: 12-member GRP team to probe derailment
Indian Railways on Tuesday formed a 12-member team of Government Railway Police (GRP) personnel to investigate the Indore-Patna Express derailment which has left 149 passengers dead and over 100 injured. DSP GRP Jhansi will head the team, Director General Railways Gopal Gupta said here today.
India successfully test-fires nuclear capable Agni-I ballistic missile
India today successfully test-fired its indigenously built nuclear capable Agni-I ballistic missile, which can hit a target 700 km away, as part of a user trial by Army from a test range off Odisha coast.
International News
Pakistani govt too weak to control terror groups: Chinese media
The state-run Chinese media has advised India not to blame the Pakistani government for every terror attack taking place on its territory. An article in the state-run 'Global Times' says that the government of Pakistan is incapable of managing either its intelligence agencies or terrorist forces. The article further says that India's attempts to isolate Pakistan will have limited impact only.
Donald Trump calls media persons 'dishonest' and 'deceitful liars'
During a meeting with the top electronic media executives and journalists, US President-elect Donald Trump complained about their unfair coverage of his presidential campaign and called the media persons "dishonest" and "deceitful liars". According to the daily, 70-year-old Trump repeatedly used the words "unfair" and "dishonest" to describe the election coverage at the meeting in New York with television journalists and executives on Monday.
Japan's strong earthquake triggers Tsunami, Fukushima nuclear plant ops affected
A 6.9 magnitude earthquake off Japan's Fukushima and Miyagi prefectures has sparked tsunami waves of more than 1m. The tsunami struck at 6:38 am (local time), a TEPCO official told a televised news conference after a magnitude 6.9 earthquake hit the region earlier. A TEPCO spokesman told AFP that there were no reports of any problems as a result of the wave.
Police foils terror attack in France, 7 held: Interior Minister
French anti-terrorism police have arrested seven people in Strasbourg and Marseille who were plotting an attack in France. The arrests of the alleged plotters from France, Morocco and Afghanistan "enabled us to prevent a long-planned terror attack on our soil," Interior Minister Bernard Cazeneuve said in a televised news conference.
Business News
In damning letter, Cyrus Mistry says Ratan Tata once tried selling 'crown jewel' TCS to IBM
Cyrus Mistry on Tuesday denied being a "hands-off" chairman of Tata Consultancy Services and Jaguar Land Rover adding that Ratan Tata had once pitched for selling TCS to IBM which was a "near death experience" for Tata Group's crown jewel. In a fresh statement issued by Mistry's office today, the sacked chairman of Tata Sons said that Ratan Tata had once approached JRD Tata with a proposal from IBM to buyout TCS.
No Rs 2.5 lakh for marriages after Dec 30: RBI sets stiff riders for withdrawals for weddings
RBI on Monday imposed stiff conditions for withdrawal of up to Rs 2.5 lakh in cash from bank accounts for marriages, stating that the money can be withdrawn only from the credit balance as on November 8, the day demonetisation was announced. The application for withdrawal should also provide names of bride and groom, their identity proofs, addresses and date of marriage.
Black money crackdown: India, Switzerland sign 'Joint Declaration' for implementation of Automatic Exchange of Information
In a significant step amid the government's clampdown on black money, India and Switzerland have signed a 'Joint Declaration' for implementation of Automatic Exchange of Information between the two countries which will enable New Delhi to receive details of accounts held by Indian residents in the European nation on an automatic basis.
With 1.36 lakh crore, less than 10 pc of withdrawn cash replaced so far
Banks have so far been able to infuse 1.36 lakh crore into the system, an amount less than 10% of the Rs 14.95 lakh crore in high-denomination notes (Rs 500 and Rs 1,000) that was outlawed by the government on November 8 in a crackdown on black money.
Entertainment News
Baahubali 2: Police arrest graphic designer for leaking important scenes of movie
Police have arrested a graphic designer from Vijaywada, Andhra Pradesh for allegedly stealing nine minutes of raw footage of 'Baahubali 2: The Conclusion' and releasing it online, according to media reports. The complaint against the graphic designer was filed by director SS Rajamouli at Jubilee Hills police station in Hyderabad.
Shahid's reaction on Kareena's pregnancy is too adorable
Ex-lovers Shahid Kapoor and Kareena Kapoor have indeed proved that friendship can exist even if relationship ends. Shahid recently revealed that he was extremely pleased to see Kareena in her pregnancy and was very happy for her. On being asked, Shahid disclosed to a leading daily that he did bump into his 'Jab We Met' co-star and it was heart-warming for him to see her fully pregnant.
'Author' Twinkle Khanna reveals writing first manuscript at the age of 18
Former actress Twinkle Khanna, who is winning accolades for her writing skills, recently said that she wrote her first book at a mere age of 18. Twinkle made this revelation during a conversation with IANS. In the interview, Twinkle said that characters- Noni Appa and Binni who have featured in her second book "The Legend Of Lakshmi Prasad", were in fact part of her first manuscript.
Sports News
India vs England: Gautam Gambhir dropped, Bhuvneshwar Kumar makes a comeback for three remaining Tests
Left-hand opener Gautam Gambhir was on Tuesday dropped for the remaining three matches of the five-Test rubber against England. While announcing the team, selectors said that seamer Bhuvneshwar Kumar has been recalled to the 16-member Indian squad for the final three Test matches.
Virat Kohli's match-winning innings against England propels him to career-best fourth in ICC Test rankings
Keeping his exquisite batting form even in Test cricket, skipper Virat Kohli, with his innings of 167 runs and 81 runs in the second Test against England, has moved to a career-high 4th in the ICC Test rankings for batsmen. With 822 rating points in his 50-Test career, Kohli jumped ten places to his career best of number four.
South African skipper Faf du Plessis found guilty of ball tampering, but evades ban
The International Cricket Council has fined South Africa Faf du Plessis 100 per cent match fees after stand-in skipper was found guilty of ball tampering in the second Test match against Australia. Du Plessis, however, escaped a suspension which would have prevented him from playing in the third test against Australia starting Thursday in Adelaide.