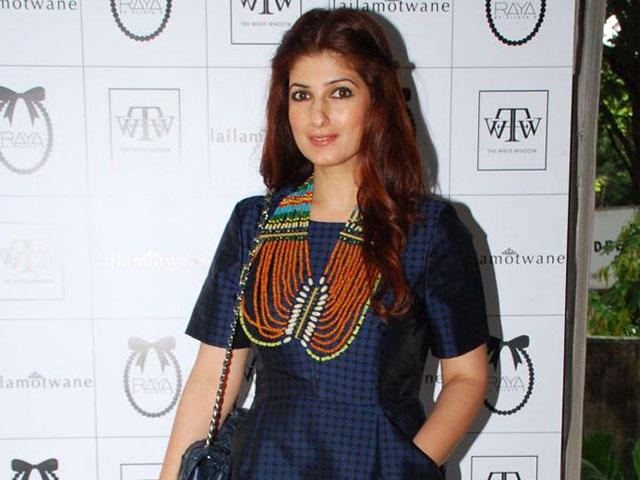 Former actress Twinkle Khanna, who is winning accolades for her writing skills, recently said that she wrote her first book at a mere age of 18. Twinkle made this revelation during a conversation with IANS.
In the interview, Twinkle said that characters- Noni Appa and Binni who have featured in her second book "The Legend Of Lakshmi Prasad", were in fact part of her first manuscript.
Speaking about her love for words, Twinkle added that as a child she used to carry a black felt file which contained poems that she jotted down as a teenager. She said the world of words always intrigued her, earlier as a reader and now both as a reader and writer.
When asked how the second book happened, Twinkle said the idea came to her when she was researching about menstruation for her column.
"I read about Arunachalam Muruganantham's life and work and his story gripped me and that is when I sat down, wrote the first few pages and sent them off to my editor to have a look. I then began chasing Muruga and after numerous lengthy interviews, he agreed to let me fictionalise his story and that is how this book started. The other stories then followed. They were all topics I had briefly touched upon through my columns and now I could weave a substantial tale around them," said Twinkle.
(With IANS Inputs)