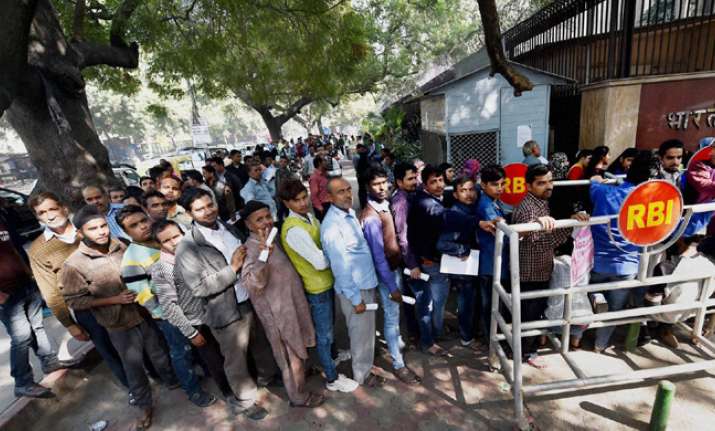 Banks have so far been able to infuse 1.36 lakh crore into the system, an amount less than 10% of the Rs 14.95 lakh crore in high-denomination notes (Rs 500 and Rs 1,000) that was outlawed by the government on November 8 in a crackdown on black money.
According to data from the Reserve Bank of India, the public have withdrawn Rs 1,03,316 crore from their accounts either over the counter or through ATMs between November 10 and November 18. Another Rs 33,006 crore has been exchanged in the same period, the central bank said.
Notedly, Banks have received junked notes worth Rs 5,44,571 crore in deposits between November 10 and November 18 and disbursed Rs 1,36,322 crore by way of exchange and customer withdrawals.The withdrawal includes the amounts taken out through branches and ATMs (automated teller machines).
"The deposits lying in banks are temporary partly because of the restrictions on withdrawal and partly because of the shortage of currency notes," chief economist at SBI told TImes of India.
With limits on withdrawing money at branches and through ATMs, amounts dispensed by banks to customers from accounts are limited, analysts said. 
The government is working round the clock to reduce the transportation time of cash from printing to the main distribution centres from 21 to just six days.
Authorities are using various means of transport, including helicopters and Indian Air Force planes, to move the cash quickly.
RBI made arrangements for exchange and/or deposit of such notes at the counters of the Reserve Bank and commercial banks, regional rural banks and urban cooperative banks.