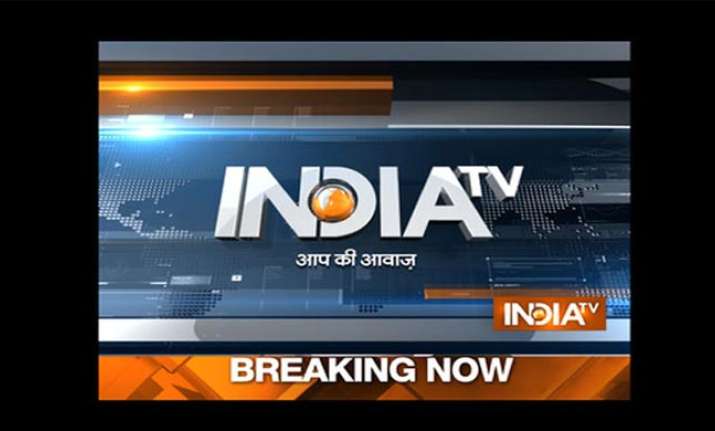 National News
India becomes first non-NPT signatory to ink landmark civil nuclear deal with Japan
India and Japan today signed the civil nuclear agreement during Prime Minister Narendra Modi's visit to Tokyo, the Indian External Affairs Ministry said.
No toll tax on National Highways till November 14: Government
Providing a breather to common man, the Central government on Friday decided to extend the suspension of toll collection on all the National Highways till 14th November.
42 Punjab Congress MLAs submit resignation over Sutlej-Yamuna Link ruling
A day after Supreme Court ruled favouring Haryana on the Sutlej-Yamuna Link (SYL) issue, all opposition Congress MLAs today submitted their resignation to the Punjab Assembly Secretary here to protest verdict.
Rahul Gandhi stands in SBI bank queue; lashes out at PM Modi
Congress Vice President Rahul Gandhi today took people by surprise when he arrived at an SBI bank on Parliament Street and stood in a queue to get Rs 500 and Rs 1000 currency notes exchanged.
SC issues contempt notice to Katju for criticising its judgement in Soumya rape and murder case
The Supreme Court on Friday issued contempt of court notice to former judge Justice Markandey Katju for criticising apex court judgement in Soumya rape and murder case.
International News
Donald Trump's statement on banning Muslim entry restored on his website
Donald Trump's statement about banning entry of Muslims into US has returned to his website once again after a brief unexplained disappearance.
Pakistan briefs P5 envoys over LoC firing, deplores artillery use by India
Pakistan today briefed envoys of P5 countries (five permanent members of United Nations Security Council) over the "unprovoked firing" by India on the Line of Control(LoC).
'Donald Trump and Narendra Modi will be best friends'
Donald Trump, the US president-elect, and Indian Prime Minister Narendra Modi will be 'best friends', according to Shalab Kumar, adviser to Donald Trump and President of the Republican Hindu Coalition.
Business News
Tata Sons issues notice to Tata Motors for removal of Cyrus Mistry, Nusli Wadia
Tata Motors today informed the stock exchanges that it has received a notice from shareholders representing 26-per cent of the voting rights for the removal of Chairman Cyrus Mistry and Independent Director Nusli Wadia from the company's board.
Demonetisation effect: ATMs go dry soon after opening, people rush to banks for cash
Despite a two-day break for stocking up new currency notes, several cash vending machines across the country are still not functioning, forcing people to rush to bank for cash.
Flights to get costlier as govt imposes up to Rs 8,500 levy per flight on major routes
Popular routes such as Delhi, Mumbai, Chennai are set to become little expensive as government has decided to impose levy up to Rs 8,500 per flight on Friday.
Entertainment News
Vidya Balan's 'Mehram' from 'Kahaani 2' hit the right chords and will leave you teary-eyed
After impressing the audience with spine chilling trailer of her upcoming movie 'Kahaani 2', actress Vidya Balan is now out with the first song from the film which is titled 'Mehram'.
Koffee With Karan season 5: Ranbir Kapoor, Ranveer Singh to come together for KJo's chat show?
Actors Ranveer Singh and Ranbir Kapoor's budding bromance has always managed to grab the limelight as the two shares a crackling chemistry with each other. While everyone is eagerly waiting to see Ranbir-Ranveer together on screen, looks like the dream is about to come true.
Ranveer opens up on romancing Vaani Kapoor in 'Befikre', says she kisses like a dragon
Actor Ranveer Singh had a barrel of fun shooting for his upcoming film 'Befikre' with his co-star Vaani Kapoor. And the latest behind the video shared by 'Bekire' team is a proof of the same.
Sports News
Watch: Pujara, Vijay hit centuries to put India in command vs England in 1st Test
Cheteshwar Pujara alongside Murali Vijay, helped India give a strong reply to Englands 537 on day three of the opening Test in Rajkot on Friday.
Too much of cricket will bore people, it has to be entertaining: Fleming
Former New Zealand skipper Stephen Fleming says too much of cricket can sometimes diminish the entertainment value of the game which, he feels, is like soap opera that people can get bored of if watched every day.