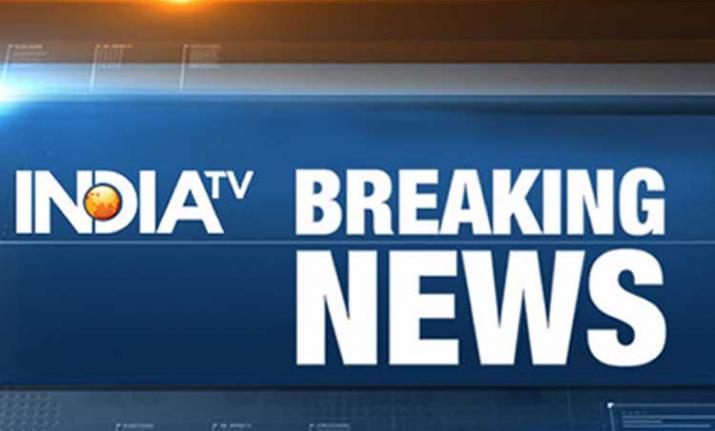 Daily dose of news plays very important role in our daily life. For some people, the morning is incomplete without knowing about what's happening across the world. Some digital-savvy people have a habit of consuming news even when they are travelling or in their free time. In today's world, where people rely on news websites for everything that's happening around, IndiaTV News provides you all breaking news, latest news, breaking story videos, Live TV and top shows of IndiaTV, country's leading news channel on a single platform to ensure you don't miss anything important.
Internet, Twitter, Facebook are buzzing with breaking news and news alerts from India and rest of the world. You can find here all breaking news alerts and latest news updates on just one page. IndiaTV Digital covers all top news as and when it happens and ensures its readers don't miss anything important. 
BREAKING NEWS OF NOVEMBER 21:
5:44 pm: Bharatiya Janata Party (BJP) President Amit Shah holds a roadshow in Bikaner.
5:28 pm: The French Navy Cassard-class anti-aircraft frigate, part of Task Force (TF) 55 in the Persian Gulf, rescued 12 people from a sinking ship, yesterday: French Embassy
5:14 pm: Himachal Pradesh: NH 3 is blocked due to a landslide in Banala area of Mandi district. The blockade has led to a traffic jam on the highway. Vehicles are being diverted through Kotla route to Manali.
4:54 pm: I've been attacked 4 times in 2 yrs. It's not minor issue.These attacks aren't taking place,they're being ordered.Humlog inki aankhon ka roda ban chuke hain.Yelog milke mujhe marwana chahte hain. Ye baar-baar humlogo ke upar hamle karwa rahe hain: Delhi CM on chilli powder attack
4:35 pm: This is the type of grenade which has been taken from other modules. This is the one being used against forces in Kashmir & this is the one that burst. This one is made under license by Pakistan ordinance* factory & is filled with pellets: Punjab CM Captain Amarinder Singh
4:20 pm: There is no communal angle. It's pure case of terrorism.They were targeted as they were easy targets.We had info in the past about other organisations being targeted but we took precautionary measures & prevented that:Punjab CM on Amritsar blast at Nirankari Mission congregation
4:00 pm: My leadership has confirmed it to us that the three parties (Congress, PDP & NC) have agreed to make a coalition to defend the special identity of the state politically and legally. Very soon you will get a good news: Altaf Bukhari, PDP
3:35 pm: India is fastest growing major economy in world, with growth of 8.2% last quarter. Our path-breaking introduction of the GST has made India into One Nation, One Tax, One Market for the first time in history: President Kovind during address to Indian community in Sydney, Australia
3:15 pm: Muzaffarpur Home Shelter Case: Accused Madhu and Dr Ashwini have been sent to CBI remand for five days by a local court. 
02:33 pm: Demonetisation was a monumental failure. Modi Govt will never accept it; no black money was recovered. Demonetisation didn't achieve any of the objectives that were stated by the Govt: Former PM Manmohan Singh in Indore
02:10 pm: Malegaon blast case: Bombay High Court denied relief to Lt Col Srikant Prasad Purohit, refuses to stay trial court proceedings. The case has been adjourned for two weeks.
01:05 pm: Sabarimala Temple: Kerala High Court seeks an explanation from the state government on imposing section 144. The court directed the state to explain in detail how is section 144 being implemented in the area.
12:41 pm: Telangana: A private trainee aircraft crashed near Mokila village of Shankarpally Mandal, Ranga Reddy district, the pilot of the aircraft is safe.
12:26 pm: MP from Chevella, Konda Vishweshwar Reddy who had resigned from Telangana Rashtra Samithi (TRS) yesterday, meets Congress President Rahul Gandhi in Delhi
11:30 am: Update: Seven people have been arrested in connection with the murder of American tourist John Allen Chau in North Sentinel Island, Andaman
11:10 am: Mumbai Police Additional CP Manoj Sharma says 'Oshiwara Police has registered an FIR against #AlokNath under section 376 of IPC (rape) on the complaint filed by a TV scriptwriter.
11:00 am: An American tourist, identified as John Allen Chau killed by unidentified persons in North Sentinel Island, Andaman. Case registered. (ANI)
10:25 am: They (RSS) are behaving like Taliban and Khalistan terrorists. Why are they trying to create trouble in Sabarimala? They should allow everything to be peaceful, they're not doing it: S. Ramachandran Pillai CPIM Politburo member (ANI)
08:36 am: Hyderabad: Nicole Sangermano, an Italian national arrested at Shamshabad airport for carrying 22 live and 3 used bullets. Further investigation underway. (ANI)
08:23 am: PM extends condolences to those who lost their loved ones due to the bus accident in Cuttack, Odisha. "May the injured recover at the earliest."
08:16 am: PM Modi wishes nation on the occasion of Milad-un-Nabi. "Greetings on Milad-Un-Nabi. We remember the noble teachings of the venerable Prophet Muhammad (Peace be upon him) and pray that there is harmony, brotherhood and peace all around."
07:44 am: According to the latest AQI data, major pollutants PM 2.5 is at 273 (poor category) and PM 10 at 266 (poor category) in Lodhi Road area, Delhi.
07:10 am: President Ram Nath Kovind wishes people on the occasion of Milad-un-Nabi, the Prophet's birthday. "Good wishes to all fellow citizens, especially our Muslim brothers and sisters in India and abroad," President Kovind tweets.
07:00 am: Congress Kerala working president and Wayanad MP MI Shanavas passes away. He was undergoing treatment at a private hospital in Chennai.