Follow us on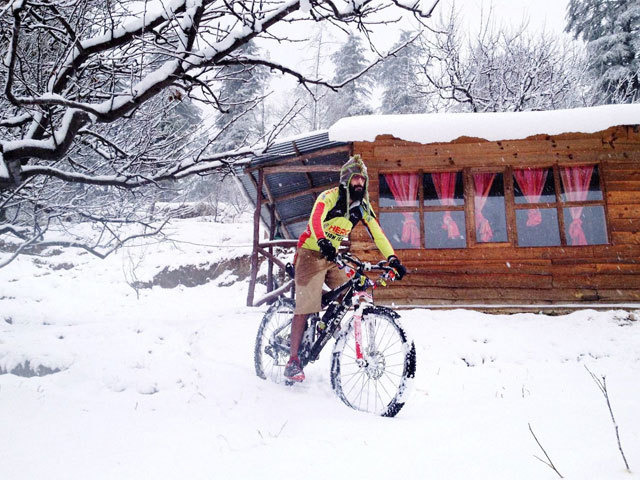 Snow lovers, your season has arrived. Are you the one who behaves childlike on seeing snow all around? You can't stop rolling in the snow and frolicking with it is your idea of great fun, right? India experiences a wide range of climate. From hot and humid to spine-chilling winter, you get all here. So, if you are all bored with meetings and files in your office, start planning for December. Here are some pristine winter destinations for snow lovers that are far better than those places in abroad. So what are you waiting for? Pack your bags to have a pleasant Christmas celebration.
Auli
Auli is a small untouched winter destination covered with thick white blankets during December and Winter. Famous for skiing, Auli is 500 kms away from Delhi and is well connected with Rishikesh, Haridwar, Dehradun, etc. It is also home to mountain ranges of Mana Parvat, Nanda Devi and Kamat Kamet.

Kufri
If Manali is too mainstream for you, then Kufri is what you need. Situated 370 kms from Delhi, Kufri turns into a snow haven in December and January. Kufri is most active in winters as tourists from all around the world visit this place to enjoy some incredible sports activities.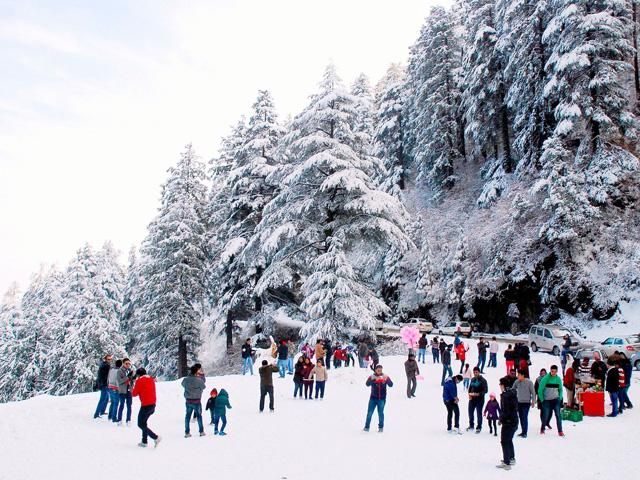 Munsiyari
The beauty of Munsiyari is still untouched. The place which is 560 kms away from Delhi is situated on the banks of Goriganga river. Munisyari is situated along the ancient salt route from Tibet to India. The hamlet in Pithoragarh of Uttarakhand state is famous for picturesque view of Himalayas and trekking excursions.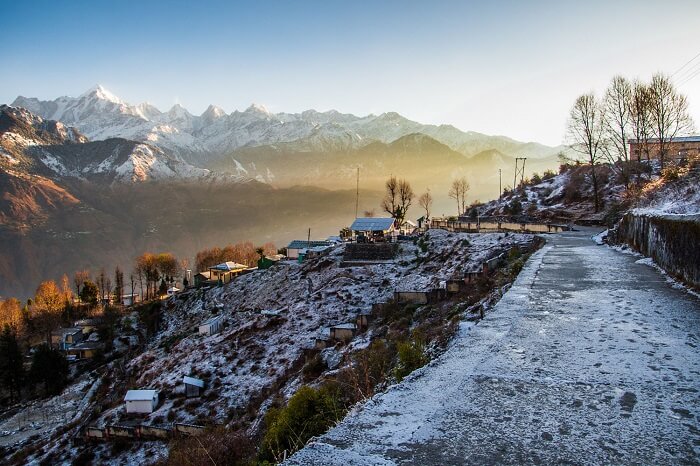 Patnitop
Patnitop in Udhampur district of Jammu & Kashmir is one of the ideal destinations is the state to enjoy snow and admire nature. With temperature falling below 0 degree celsius, Patnitop offers fun activities like paragliding and skiing. It is a dream destination for many as it peaceful and calm.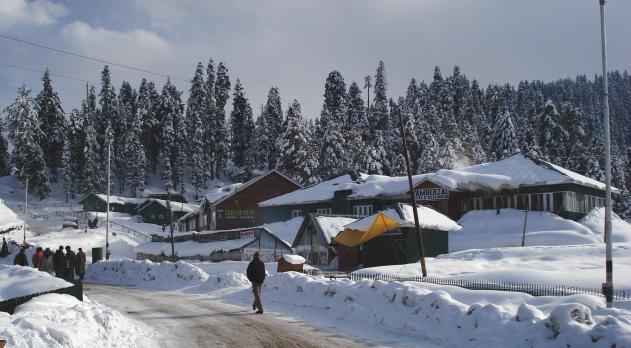 Tawang
How can me miss the majestic north-east? Tawang is a spiritual place and a paradise for snow lovers. Situated at the height of 8000 feet, Tawang is a gateway to Tibet. The road to Tawang is adventurous and equally stunning. Just visit once and we bet you will be left awestrucked with its magnificent beauty.