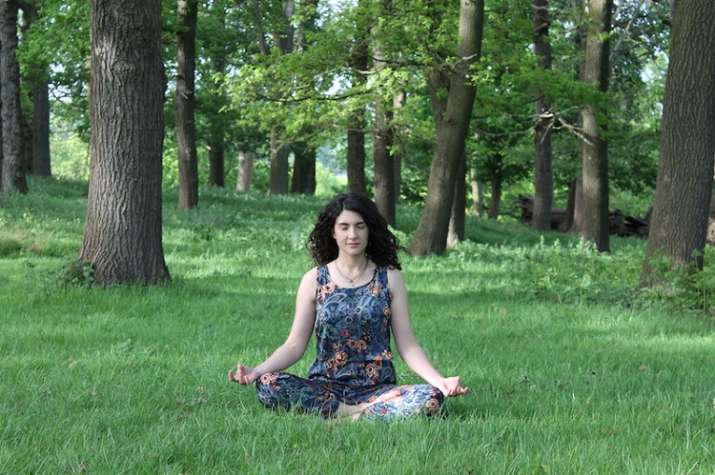 People suffering from depression or are witnessing early signs of the same, start taking notes. Yoga along with traditional therapies can help ease the symptoms of depression, researchers claim. Yoga has been popular among people for its guaranteed weight loss and health benefits. But apart from body, yoga has much more to offer our minds. Yoga practitioners all around the world lay emphasis on stress-boosting yoga for mental health concerns. 
A study was conducted and presented at the 125th Annual Convention of the American Psychological Association in Washington DC where the researchers explored the viability and efficacy of Yoga in reducing symptoms of depression. Hatha Yoga and Bikram Yoga, also known as heated yoga, were tried in the series of experiments. 
Also Read: Is Kapil Sharma suffering from depression? Comedian finally breaks silence
23 males participated in the twice-weekly Hatha Yoga classes for eight weeks, 52 women participated in Bikram Yoga for eight weeks. Both the methods resulted in noticeable reduction in depression symptoms and also improved the quality of life and cognitive functioning in the participants. 
"The more the participants attended yoga classes, the lower their depressive symptoms at the end of the study showed," said Maren Nyer, PhD from the Massachusetts General Hospital.
Further, the researchers also looked at the potential of yoga to address chronic and/or treatment-resistant depression in two studies. The first study involved 12 patients, who had experienced depression for an average of 11 years, participated in nine weekly yoga sessions of approximately 2.5 hours each.
Also Read: From LP's Chester Bennington to Kurt Cobain, here's the uncanny connection between musicians and suicide
The second study involved 74 mildly depressed university students, and compared yoga with a relaxation technique. The results showed that yoga significantly lowered scores for depression, anxiety and stress, the researchers said. 
"These studies suggest that yoga-based interventions have promise for depressed mood and that they are feasible for patients with chronic, treatment-resistant depression," said Nina Vollbehr, from the Centre for Integrative Psychiatry in the Netherlands.
However, the research on yoga as a treatment for depression is still preliminary, Hopkins noted. 
"At this time, we can only recommend yoga as a complementary approach, likely most effective in conjunction with standard approaches delivered by a licensed therapist," she added. 
Yoga might not be the ultimate remedy of every illness known to mankind, but there are empirical evidences to prove that it has a lot of potential to cure diseases. 
(With IANS Inputs) 
For more lifestyle news, follow our Facebook page