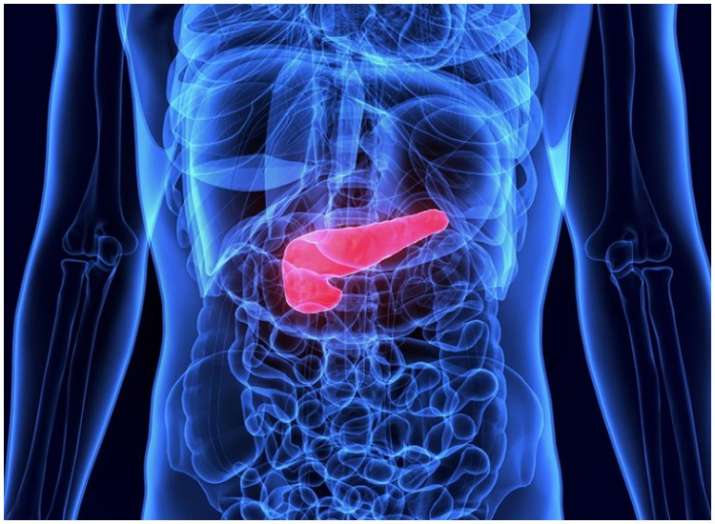 Cancer is one disease that has become really common among people these days. Even many Bollywood celebrities including Sonali Bendre, Irfan Khan, Rakesh Roshan, and Manisha Koirala were or still are suffering from this disease.
One of the cancers known as pancreatic cancer is also a common type. It begins in the tissues of your pancreas -an organ in your abdomen that lies horizontally behind the lower part of your stomach. According to mayoclinic, pancreatic cancer typically spreads rapidly to nearby organs. It is seldom detected in its early stages. But for people with pancreatic cysts or a family history of pancreatic cancer, some screening steps might help detect a problem early.
Signs and Symptoms of pancreatic cancer:
Signs and symptoms of pancreatic cancer often don't occur until the disease is advanced. But it may include:
> Pain in the upper abdomen that radiates to your back
> Loss of appetite or unintended weight loss
> Yellowing of your skin/ Jaundice
> Depression
> New-onset diabetes
> Blood clots
> Fatigue
Causes of pancreatic cancer:
It's not clear what causes pancreatic cancer in most cases. But doctors have identified like:
> Smoking
> Unhealthy eating habits
> Obesity
Speaking of morbid obesity as a cause of pancreatic cancer, the latest health study has warned -If you are less than 50-year-old but have excess body weight, then you are more likely to develop pancreatic cancer. The findings indicate that excess weight could increase the risk of death from pancreatic cancer more than previously believed, said lead author Eric J. Jacobs from the American Cancer Society in Atlanta.
"Pancreatic cancer rates have been steadily increasing since the early 2000s. We've been puzzled by that increase because smoking, a major risk factor for pancreatic cancer, is declining," Jacobs said.
According to the National Cancer Institute's Surveillance, Epidemiology, and End Results database, pancreatic cancer is an extremely deadly type of cancer, with a five-year survival rate of just 8.5 per cent. For the study, presented at the AACR Annual Meeting 2019 from March 29 to April 3, the team examined data from 963,317 US adults with no history of cancer.
All participants reported their weight and height just once, at the start of the study, when some were as young as 30 while others were in their 70s or 80s. The team used this information to calculate the body mass index (BMI).
The study found that during the follow-up period, 8,354 participants died of pancreatic cancer. 
As expected, higher BMI was linked with increased risk of dying of pancreatic cancer, but this increase in risk was largest for BMI assessed at earlier ages, the researcher said.
They noted that while the study only had information on deaths from pancreatic cancer, the disease is nearly always fatal, so results are expected to be similar to those for new diagnoses of pancreatic cancer.
"Our results strongly suggest that to stop and eventually reverse recent increases in pancreatic cancer rates, we will need to do better in preventing excess weight gain in children and younger adults...," Jacobs said.
(With IANS Inputs For Health Study)
For all the latest Lifestyle updates, check out our Facebook page!