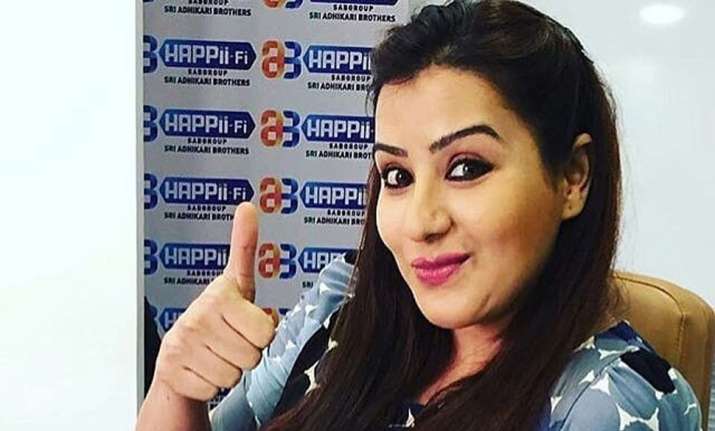 After winning the Bigg Boss 11 title, Shilpa Shinde has been trending everywhere. Everything she does or say grabs lots of attention. Today, on the special occasion of Republic Day 2018, the TV actress posted a heartfelt video for he fans. Shilpa took to her Twitter to wish her fans a very happy Republic Day. As soon as the video hit the internet, there was complete buzz everywhere. Shilpa Shinde fans were simply overwhelmed and, within no time at all, Shilpa's Republic Day post became an instant hit on the social media.
With more than 1.4 K comments, 3.1 K retweets and 8.5 K likes, the video has been garnering much attention.
In the video, Bigg Boss 11 winner Shilpa Shinde can be heard wishing her fans a very happy Republic Day. "Happy Republic Day! सारे जहाँ से अच्छा, हिन्दोस्ताँ हमारा हम बुलबुलें हैं इसकी, यह गुलिस्ताँ हमारा", Shilpa captioned the video.
Happy Republic Day!

सारे जहाँ से अच्छा, हिन्दोस्ताँ हमारा
हम बुलबुलें हैं इसकी, यह गुलिस्ताँ हमारा ||

🇮🇳🇮🇳🇮🇳🇮🇳🇮🇳 pic.twitter.com/RrC9W0b610

— Shilpa Shinde. Risk everything...Regret nothing... (@ShindeShilpaS) January 26, 2018
Shilpa fans were too quick to respond to their favourite Bigg Boss 11 contestant. Check out how members of the social media hailed Shilpa's Republic Day message to the fullest.
yes..ab mere bhi ho gaye honge, as i continously watching it again n again.
love u shilpu🙏

— Saumya Loves Shilmaa❤💥Shilpian Forever❤ (@SaumyaDwivedi26) January 26, 2018
Wow our queen is here and wishing everyone happy Republic day. Love you Queen. u r glowing . Stay blessed.

— 💕Beats 🇨🇦☃️ (@BeatS_786) January 26, 2018
January 26, 2018
Shilpa Shinde, known for her role as Angoori Bhabhi from Bhabhi Ji Ghar Par Hai, won millions of hearts during her stint in Bigg Boss 11. Right from her caring nature to her on and off fights with Vikas Gupta, the audience fell in love with her every single time.
After winning Bigg Boss 11, Shilpa Shinde thanked her fans and host Salman Khan for his extensive support. 
For more entertainment news and updates, follow our Facebook page