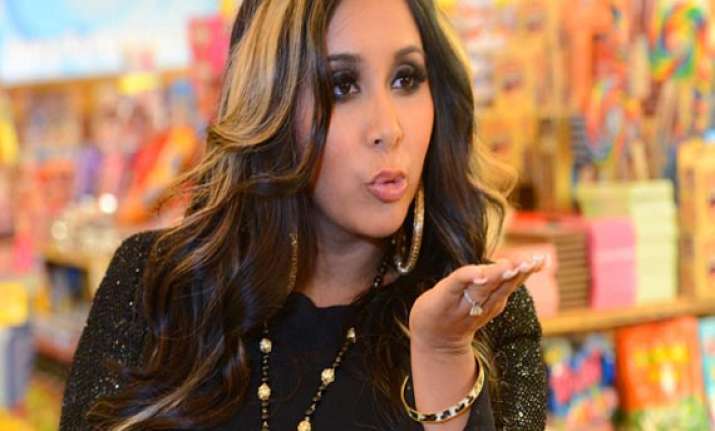 Los Angeles, June 5: Reality TV star Snooki says she lost her virginity when she was 14 and calls it a terrible experience.
The 25-year-old also calls the guy "a jerk", reports femalefirst.co.uk.
"I was 14. I mean, in upstate New York there's really nothing to do up there but experiment," she said.
"He was a senior, and I thought he liked me but turned out he was just a jerk. So, it was terrible," she added.
She mentioned that her fiance Jionni LaValle has restored her faith in men and within three months of dating him she knew that they were meant to be together.
She said: "I just realised that he was everything I've always wanted, and I could talk to him about anything. Once you realise the guy you're in love with can be your best friend and lover, I mean, it's meant to be."
Talking about the wedding plans, she doesnt't have any idea about anything yet.
"We realised we want to get married sometime next year. No date set yet, and it will probably be in Jersey. I would love to write my own vows. I just have to convince Jionni, because I don't think he wants to."
The star, who gave birth to a son last August, also said that motherhood has changed her completely.
"How much it has matured me and made me grow up. I'm a totally different person, and I absolutely love it. I didn't expect motherhood to be like this! I talked to a lot of mothers before I gave birth, and they said get ready to be stressed out of your mind with no sleep," she said.
"Even though I get no sleep, I'm not stressed yet. I'm in love," she added.