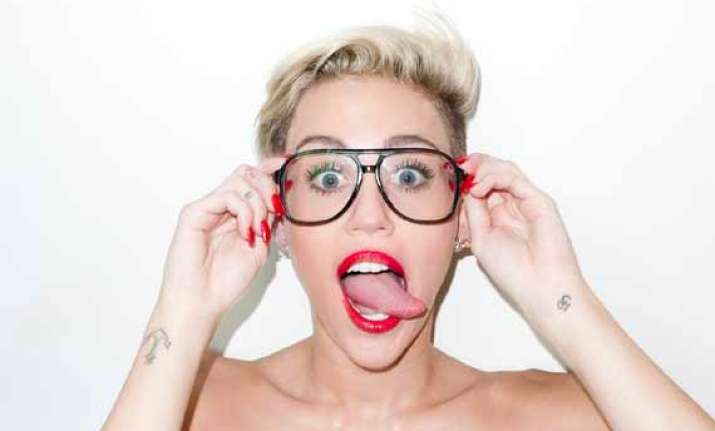 'Wrecking Ball' hit-maker Miley Cyrus has stripped all over again for the cover art of her hit single 'Adore you' remix.
Known for her weird behaviors on stage, Miley is seen wearing a long dark wig and her skin is covered in goosebumps. Cyrus has earlier drawn wrath of her parents about her raunchy 'Bangerz' Tour antics, which had lot of skin show, simulating fake oral sex with a Bill Clinton impersonator on stage and many others inappropriate behavior.
No doubt the singer is gaining publicity with such stuffs but this is putting her down in-front of fans.