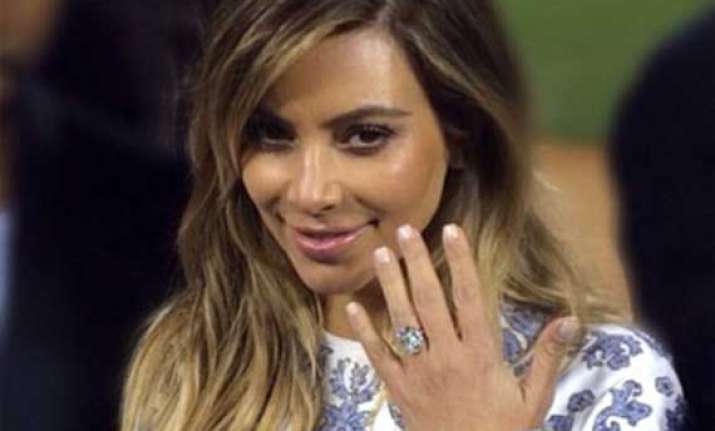 Los Angeles: Socialite Kim Kardashian is not taking off her 15 carat diamond engagement ring and is wearing it to wherever she goes.
Kim got engaged to rapper-fiance Kanye West recently and the only time she took the ring off was when she made their four-month-old daughter North West wear it.
"It's been on all the time. It's been on when I'm at the gym. It's been on everywhere," eonline.com quoted Kim as saying.
"I took it off and put it on her. We brought it to her right after and told her," she added.
Kim is extremely happy with her life right now.
"I'm extremely happy. It's where I am at in my life and I hope people can see that because it's what's going on with me right now," said Kim.