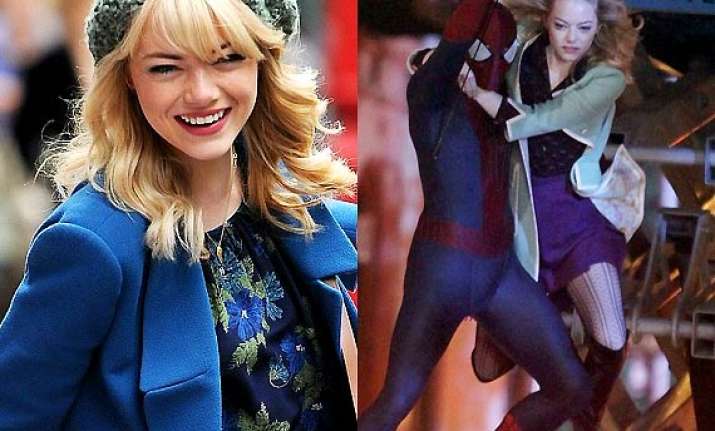 Actress Emma Stone says she suffered a painful bruise after wearing a special safety equipment on the sets of "The Amazing Spider-Man 2".
The 25-year-old played Gwen Stacy in the superhero adventure and says she wore safety equipment in order to fly and it caused painful bruising, reports contactmusic.com.
Meanwhile Stone looked to actress Cathy Rigby for inspiration for the scenes, after her powerful theatrical performance in "Peter Pan" that won her a Tony Award.
Asked about who she channelled for the role, she said: "I always wanted to be Cathy Rigby in Peter Pan so it felt a little bit like that. There's a lot of harnesses.(Stunt double) Jen Caputo would come into my trailer and just gear me up and it would have to be tighter than you can possibly imagine already."
"Then they hoist you and there's a lot of bruising. But it's good bruising because you're like Cathy Rigby," she added.