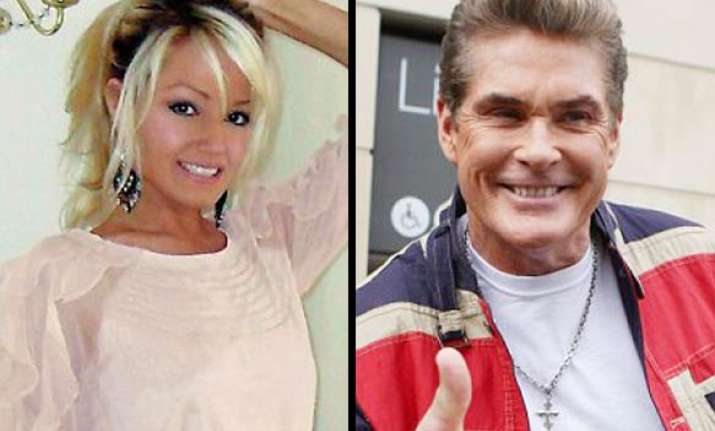 London: David Hasselhoff is apparently dating a Welsh blonde, nearly half his age, whom he met while filming 'Britain's Got Talent'.

The 58-year-old former 'Baywatch' star has been seeing Hayley Roberts, 31, for three months.

Factory worker and part-time model Roberts caught the Hoff's eye in Cardiff.

And the star has been a regular visitor to her mum's home in Glynneath, near Swansea.

Sam Wardley, boss of the Bay View restaurant in Swansea, was stunned when he came in.

"He said his girlfriend was from Glynneath and he'd come to see her," the Sun quoted Wardley as saying.