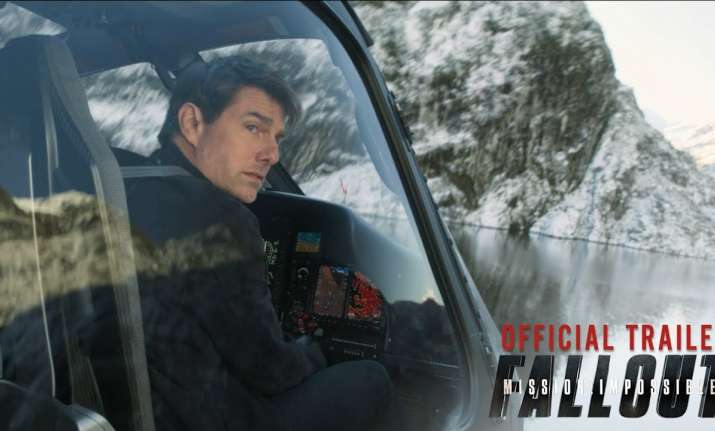 Tom Cruise is universally-renowned for performing death-defying stunts in his Mission Impossible franchise. The sixth instalment of the superhit franchise is scheduled to release this year. Lately, Tom Cruise has shared a video of himself performing a HALO jump on camera. In the video he shared on his Twitter account the actor can be seen elaborating the high-altitude, low open (HALO) skydiving stunt, which no other actor has dared to perform so far.
According to the video, the 55-year-old actor has undergone 106 trails to finally ace the stunt in a single shot. The world's largest wind tunnel was built for the actor to rehearse. A special helmet was devised for Tom Cruise, which doubled as a movie prop and also a life-saving gear.
Tom Cruise inhaled pure oxygen for 20 minutes on the ground to avoid decompression sickness before jumping out of a plane at 25,000 feet. The makers of Mission Impossible: Fallout got only one chance a day to perform this stunt as it was a night-time sequence, filmed as close to sunset as possible. While Tom Cruise and the cameraman plunged at 200 mph, everything had to be on point, reported Entertainment Weekly.
A full year in the making. Check out how we did it. #MissionImpossible Falloutpic.twitter.com/FMsPWfSZfR

— Tom Cruise (@TomCruise) June 3, 2018
This is the nth time Tom Cruise performed a stunt that added to his insane roster. For the Mission Impossible Rogue nation, Tom Cruise hung on the outside of the plane until his partner opened the door. The daredevil actor performed the stunt himself without a body double.
While shooting for Mission Impossible: Fallout, Tom Cruise suffered an ankle injury. The film is scheduled to release on July 27, directed by Christopher McQuarrie. It also starts Henry Cavill, Simon Pegg, Ving Rhames, Rebecca Ferguson, Alec Baldwin, Angela Bassett, Michelle Monaghan, Vanessa Kirby and Sean Harris in pivotal roles.