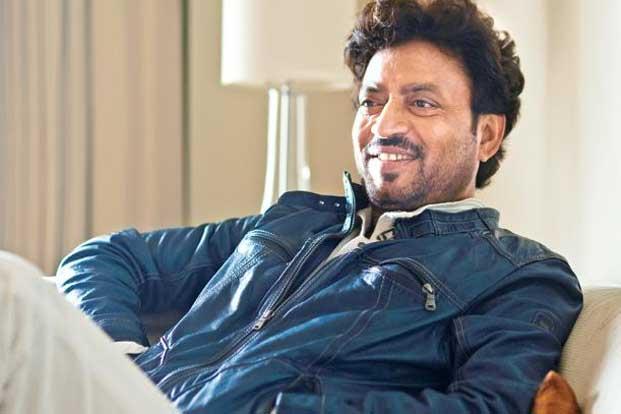 Actor Irrfan Khan has wowed audiences all over the world with his impeccable acting. Over the years he has managed to strike the perfect balance between Hollywood and Bollywood. Without any Godfather in the industry, he went on to become one of the most sought after actors owing to his hard work.
It was undoubtedly, Irrfan's dedication towards his work that got him recognition in the West as well. The talented actor has worked in a plethora of Hollywood movies, leaving a deep mark on viewers with his portrayal.
Even in his latest Hollywood outing 'Inferno', Irrfan stood tall in front of his co-star Tom Hanks. The Oscar award winning actor had said that working with Irrfan was amazing.
Take a look at 5 movies in which Irrfan's performance left everyone dumbstruck: 
The Namesake:
The Namesake is an amazing story of an American-born Gogol, the son of Indian immigrants who wants to fit in among his fellow New Yorkers, despite his family's unwillingness to let go of their traditional ways. Irrfan's sensitive portrayal of a loving Bengali husband and father is simply mesmerizing.
The Warrior:
This Indo-British production takes you on a journey of a warrior who becomes prey in a murderous hunt through the Himalayan Mountains. This film brought Irrfan his first international recognition. The movie bagged two BAFTAs, including the award for Best British film.
Life of Pi:
Winner of the Golden Globe award for the Best Original Score showcases an epic journey of adventure and discovery. Irrfan played the adult Pi or Priscine Patel. His moving performance touched people's heart as he concluded his tale of friendship with the enigmatic tiger.
Slumdog Millionaire:
Though he may not have basked in the Slumdog Millionaire Oscar glory as other actors but he still made quite an impact with his short role. He played the role of a morally ambiguous cop interrogating Dev Patel, and thereby got to know his eventful life, along with the audience.
Jurrasic World:
Irrfan again impressed the audience with his brilliant acting in this movie. The movie revolved around a new theme park built on the original site of Jurassic Park called Jurassic World. It shows how things take an unimagined turn when the park is attacked by a genetically modified giant stealth killing machine. Irrfan played the owner, Simon Masrani, in the movie and his one dialogue which summed up the movie was – "It will give the parents nightmares". 
The movie is being aired for the first time on Indian Television only on Sony PIX on October 22 at 1 PM and 9 PM.